In Brief
When a new utility promises to guide customers to carbon-free electricity, should its guidance come under review?
In this advisory memo, a consultant urges the British company Octopus Energy to update its online systems and outreach.
Invoking "net zero" outcomes through a distributed grid obliges companies to remove barriers. These thoughts aim to start that process.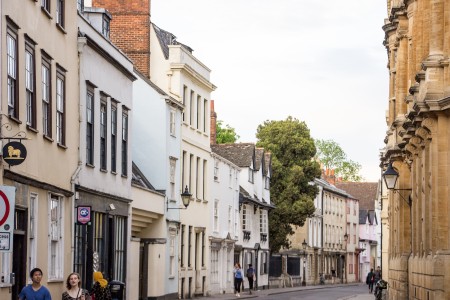 The policy memos we publish distill what participants learn about stakeholders, terms and levers in the Policy module of the Financing and Deploying Clean Energy certificate program. We invite you to absorb the authors' thinking, reflect on how it clarifies issues in your own work, and consider applying or referring a colleague to join the next FDCE cohort. We're accepting applications here through March 13.
To: Mr. Greg Jackson, CEO of Octopus Energy 
From: Mr. Parthasarthy: Partner and Energy Transition Lead (Customer Stream) in Wipro | Participant: FDCE '22, Yale University
Subject:  Octopus Energy must build measurable positive momentum towards the customer-centric (and just) energy transition it implies in its branding. It should invest capital toward a system that helps people benefit from more affordable, greener energy and play a part in achieving net zero.
Summary: Octopus Energy has taken significant steps to increase renewable capacity and support communities. Since 2019, it has empowered households by offering what you call on your website "a smart way for people to get paid for the surplus solar energy they generate at home". It has created over 93 small-scale renewable generators this way. It has invested in research and technology to encourage users to - again in the company's terms - opt for greener energy during off-peak times. Now, it must make policies to create a demand pull for consumers for them to switch to clean energy in a consistently simple, reliable and cost-effective manner. To support this, it must tweak its existing customer engagement processes and marketing initiatives. The ideas in this memo can help it, or any utility that's serious about helping consumers switch to clean energy, foster and measure progress.  
Background: As an energy supplier to over 2 million UK homes, Octopus Energy has fairly addressed the clean energy supply side by creating suitable products and services. For businesses, it has created attractive and cost-competitive offers like Electric Juice (for charging business) and Panel Power (for Solar developers). It is also launching a heat pump installation initiative by April 2022. However, on the demand side, only about 40% of its customers have fully transitioned to its clean energy service offerings. In order to read customers' motivations and conflicts, it has launched The Octopus Centre for Net Zero (OCNZ) – a research organization that will create models and policy recommendations for green energy future paths.
To achieve the ambitions of OCNZ, adoption must significantly increase. This will also mean attracting new customers from over 28 million households in the UK- which is a significant new business opportunity. That opportunity can flow to many firms. I conducted some quick, unscientific market research with 30 British households and a few businesses to arrive at these findings:
80% of respondents feel that a transition to clean energy service does not clearly translate in terms of impact and short and long-term benefits. In some cases, switching to clean energy means an increase in expenses and in other cases the terms & conditions are complex.
90% of small businesses feel that Octopus Energy has not well integrated its clean energy service offerings and lacks transparency. For their combined utility consumption, consumers do not get economies of scale and scope. (For example, Shell Energy UK has integrated offerings covering clean energy, boilers and broadband).
100% of respondents feel that Octopus energy should do more to educate consumers and clear doubts. The existing customer service is not well equipped to do it.  For example, the existing service is not equipped to illustrate the benefits of clean energy switch to consumers and explain how it helps the climate at the same time. The announcements on heat pump coming soon has been made, but the existing service is not able to explain the process to pre-book. 
70% of respondents believe that electric vehicle charging service is not competitive to other similar services.  
100% of the respondents feel that they don't have clarity on how specifically the environment will benefit if they switch to clean energy or buy clean energy services from Octopus energy.  
100% of respondents feel that Octopus energy should do more to educate consumers and clear doubts. The existing customer service is not well equipped to do it. 
Recommendations: I offer the following recommendations to Octopus Energy to consider and implement.
Create a simple and user-friendly clean energy digital platform (the current app has limited features) that engages customers through their journey to clean energy This should be well supported by a trained customer service team that can provide advice and 1st call resolution. Without this human support, Octopus customers may well lose confidence in its offers. 

As part of standard service, create and provide an interactive carbon calculator that gives insights on carbon reduction for each household and business. This should be supported by experts who can advise customers on further reductions and things to watch. This will engage the consumers and encourage them to become part of the NetZero vision. It can leverage the capabilities of OCNZ by analyzing consumer behavior and usage data to achieve this. 

As more people are buying electric cars, customers should get to play an active role in supporting a low-carbon energy system by providing demand-side flexibility, for example by charging up EV batteries off-peak when grid capacity and renewable generation is plentiful. offerings lack flexibility and transparency in this space.
In order to educate and attract customers, Octopus should create interactive videos to clearly explain its offerings, benefits and implications. In its recent pledge in COP26, it plans to create £4 billion of global people-led renewable energy projects by 2030. The initiative aims to attract both institutional and retail investors to grow green energy projects at scale. This can help identify the passionate clean energy adopters in its customer base and create forums (like solarised campaigns in the United States), then empower them to increase community adoption of clean energy. They should also be incentivized to do so. (through green points for every transition and then using them to discount energy bills). An appropriate financial policy can be formulated on this. Indeed, these tactics can work for any utility or large retailer.  
Once implemented, the above recommendation will help Octopus Energy to transition existing customers to clean energy while attracting new customers. These tools and findings can be shared with wider businesses and governments to accelerate Paris Agreement commitments.