In Brief
Our Yale Clean Energy Future podcast was created with the idea that information about the clean energy transition should be in the hands of the public.
If executed with equity and inclusivity at its core, the clean energy transition can play a key role in achieving justice, prosperity, and human dignity for all.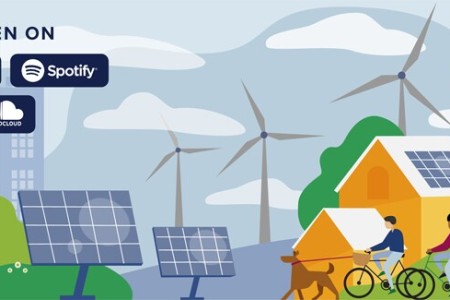 The first episodes tell an evolving story of a transforming world. 
This podcast is one of the many tools in our CBEY toolbox to foster greater dialogue, educate the general public on energy, justice, and the transition, and a great excuse for us to keep learning from experts at Yale and beyond. So come learn with us and join us as we talk to experts, unpack studies, and figure out how to create a just, equitable, and clean energy future. Listen now, wherever you listen to podcasts.