In Brief
This summer, a new cohort of professionals will start a yearlong program toward a certificate in Financing and Deploying Clean Energy. They're seeking to increase their impact on a fractured economy. 
We caught up with four of last year's learners to gather insight on how they learned, how their learning affected their career thinking and careers, and how they're changing careers. 
They walk us- and you- through the modules in the course and how those modules frame the often-confusing and always volatile world of clean energy. You'll want to follow where they lead. 
As the next group of professionals enrolled in the CBEY Certificate in Financing and Deploying Clean Energy will convene online in just about two weeks, four of last year's participants talked to the Clean Energy Finance Forum about how their experience reshaped their professional path.
From Virginia's coast to California's, all said the program helped them run a thread through the questions and puzzles that define society's accelerating move away from dirty energy. They say the courses helped them track how to develop their own deals and how to drive broader change. And they say that learning from leaders clarified how clean energy needs to clean up its act on equity and inclusion. 
As the second cohort clicks and unmutes its way toward expertise, members of the first are finding new jobs or switching industries. From what the first group expects the second group to experience, let's blaze a trail for you... 
Let's say you wake up during the night from bad dreams about three-day floods, and then wake up in the morning itching to design a solar grid. 
So you need to know how electrons move, and how engineers steer electrons into things like solar panels, and how the policies guide the companies selling those panels and such, and how the money flows (and doesn't flow) so that companies can get bigger. The course rolls from policy to technology to project finance to innovation, a gating sequence that the graduates say both sharpened their vision and stretched their horizons. 
Let's also say that it's not lost on you that too many people who might interview you for jobs are male and White, and too many people who suffer from pollution or energy costs aren't.
In FDCE, learners say, you learn what the government cares about, and how capital can make it real, who has access to it and who doesn't, and what's physically possible in that context. You learn how people who read policy and raise capital can make new approaches possible. In other words, you learn that lots of people know lots of techniques for making clean energy or encouraging it or making its sale profitable- it's just that combining all those things takes a lot of patience and clarity. 
Martha Danly, who joined the charter class after an email about it lodged overnight in her dreams, says this all-around technology showed her a more complex world. "As a technology person, I would think: technology solves the problem. I always thought: build the better mousetrap and bring on the mice.  Now I realize there's a wrapper around it - who pays for community solar? Is there a premium for 100 % green? Who pays it? Where's the policy that protects that? I had never in my life thought about policy as an adder to technology." 
Well, here's the thing- you need to know what gets in the way of progress. Miles Braxton, who had conducted lab research on new solar technologies with a superstar professor in college, came to the cohort on a suggestion from one of his colleagues at a solar firm. He mined the intolerable veins of racial bias that affect where energy and pollution flow, which meant learning methods beyond the certainties of engineering. "I love the progression of the course," Miles says. He cites the sequence in which participants research, draft and finalize policy memos. This taught him some of what he yearned to understand about how the regulatory landscape evolves- including "how long it takes to change a policy." 
(On July 21, Miles' employer, Sol Systems, announced a partnership with Microsoft to deliver 500 megawatts of solar in under-resourced communities.)
Miles and his classmates also say they draw on lessons from instructors who've steered government policy, like former New York State energy czar Richard Kauffman or former Connecticut environmental commissioner Dan Esty. Those lessons helped the participants break down market and policy failures into addressable chunks. 
I went from the lesson and mocked up a document for the Department of Energy within a day. 
For Miles, the lessons have helped him encourage Sol Systems to guarantee annual scholarship grants to high school graduates from diverse racial or ethnic backgrounds, working through its municipal RFP bids. "I have always seen diversity as a problem in tech in general," he says. "When I got to [my previous workplace], in the lower tier of managers there was some unconscious bias. With one person, in every meeting I was in with him, we were building anaerobic digesters and looking for people to operate them and he would say 'yeah, we want people who will accept a lower salary, people who look more like you'." 
Changing workplaces helped Miles find FDCE. FDCE coursework helped him start a speaker series for young engineers of color at his current workplace. He says he wants to repair "a lack of perspective that's really important when dealing with these clean energy projects." He continues: "A lot of the time, you're affecting rural or urban low-income communities. So, if you're building massive power infrastructure, why not do a $5,000 scholarship?" 
Graduates also say the course exposed frayed connections between the world-wrapping problem of climate change and the two-column refinements that most financial executives use to organize the world. "There were some moments where I had an a-ha moment and realized there's a way of thinking about a hard environmental problem that I hadn't thought of before," says Joe Indvik, who joined the cohort while working as a real-estate sustainability advisor. "In the project finance course, we were talking about financial statements. It sort of clicked: what if we took risks from climate change and mapped them to financial statements? I went from the lesson and mocked up a document for clients at the Department of Energy within a day."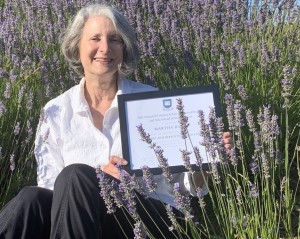 Martha talks about Professor Esty challenging the cohort in a "deceptively folksy" manner that exposed each policy bump or finance knot. "It's information overload every day," says Jeremy Hutman, who joined the group with a background in public-private partnerships and started at PXiSE (pronounced "pice"), a San Diego grid-modernization software company in June. 
For all these graduates, the fluency that comes with iteration has helped them define where they can have an impact on society. "Now I work on project finance and array design," says Miles. "It's really cool that when I go pitch a project to a town, they want to sign on and they say, yes, we want to build 20 megawatts of community solar. You could be transforming that town's electric usage from 90% quote-unquote dirty to 70% clean. It's really inspiring and pushes me further."
You need to work in tune with "the genius of and rather than the tyranny of or," Martha said about what the interdisciplinary course instilled in her. After decades in technology startups, Martha is consulting to financial firms—a clientele to which she never would have marketed herself before.  Jeremy, likewise, says his move to PXiSEPsixe became possible after he mastered the logic in financial calculations. He also salutes his classmates for offering interview tips and advice on WhatsApp from around the world during, and after, the mostly online course. That network, he says, gained strength each month even as participants worked around the world. 
This year's crew will start the program online as the on-campus component was postponed in the shadow of what Martha calls "multiple simultaneous pandemics." Graduates say they're sure the faculty and lecturers and learners will find ways to stir up communal language and celebrate passage from one knowledge level to the next in the digital format. They also say the course and its sequence will equip participants to keep ascending. 
"I came away slightly more optimistic," says Joe. "I think of something that CBEY director Stuart DeCew said at the very beginning of the program. He said that everyone always says that the next generation needs to solve climate change. But I'm tired of waiting for the next generation. We need this generation to design solutions that are profitable, scalable and durable."