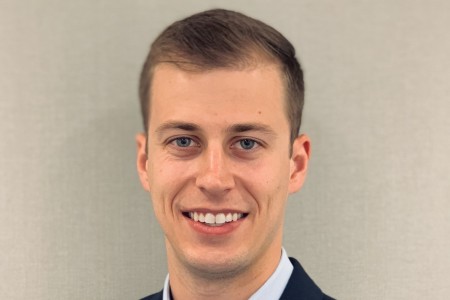 This policy memo was completed as part of the Yale Center for Business and the Environment's online Financing and Deploying Clean Energy certificate program, which trains and connects rising leaders to catalyze the transition to a clean economy. The application for the certificate's 2020-2021 cohort is now open. Learn more and apply here by March 1, 2020.
We invite policy-makers and stakeholders to consider the ideas in these memos and respond. Views expressed in the memos are the authors' own and do not necessarily reflect the positions of their employers. Find more memos here.
Subject:  A in Arlington County
To:  Christian Dorsey, Chairman of the Arlington County Board
From:  Mike Shuster, D.C. Metropolitan Resident, Energy Business Advisor
Date:  January 3, 2020
I applaud your support for the new 2019 Community Energy Plan with net-zero carbon goals. Specifically, Arlington County will maintain commitments from the 2015 Paris Agreement by adding new targets of 100% renewable electricity for county government operations no later than 2025 and 100% renewable electricity for the county as a whole by 2035. Yet, these commitments in the 2019 Community Energy Plan face enormous roadblocks, resulting in a high risk of overpromising and underdelivering.
The implementation plan that Arlington County expects to propose in June 2020 needs to include the creation of a green bank – a quasi-public entity established to facilitate private investment into local low-carbon, climate-resilient infrastructure. This memo supports the implementation of an Arlington County to meet the county's new Community Energy Plan goals and further establish it as a global leader in environmental sustainability.
An Arlington green bank would establish long-term programs that are needed to uphold the climate commitments of the Community Energy Plan.
Virginia's use of the Dillon Rule limits local governments — such as the Arlington County Board — from regulating their electric generation fuel sources. Thus, Arlington County cannot directly control greenhouse gas emissions from electric generation. Nonetheless, the Arlington County Board made a commitment not only to set ambitious long-term goals, but also to create net-zero energy investment opportunities for Arlington residents. Green banks bring affordable lending solutions to residents that catalyze the adoption of renewable energy and energy efficiency technology. Various countries, states and counties have successfully implemented quasi-public green banks that use public funds to leverage larger-scale private investments.
To successfully implement the Community Energy Plan's net-zero carbon goals, Arlington County needs to follow the success of nearby green banks. Arlington County should look to neighboring Montgomery County, Maryland for an example of the first county-level green bank. Within its first year of operation, the Montgomery County Green Bank developed a commercial loan for energy efficiency and renewables which brings twenty dollars of private investment for every dollar of public funding. The District of Columbia recently established a green bank through its Green Finance Authority Establishment Act and held its first board of directors meeting in July 2019. Other states such as Connecticut, New York, Nevada, and Michigan have proven the success of the green bank model – lowering the cost of capital for clean energy by investing smaller amounts of public funding to leverage billions of dollars in private sector capital.
Specific goals of an Arlington green bank should aim to replicate those articulated by the D.C. Green Bank, listed below:
Attract at least five dollars of private capital for each dollar of public investment;
Obtain bonding authority to support initial capital investment, accelerate lending, and recapitalize funds;
Provide resources for residents and businesses interested in energy efficiency, clean energy, and green infrastructure; and
Support 100% of operating costs through revenue earned from financing activities.
A green bank provides the most affordable initiative for Arlington residents. It can be self-sustaining, while actively supporting the local economy of developers, lenders and contractors. Equally important, an Arlington green bank would establish long-term programs within the county's legal jurisdiction that are needed to uphold the long-term climate commitments of the Community Energy Plan.
Green banks have started with public capital ranging from a few million dollars to a few hundred million dollars which would be feasible to fund within the county's $1.4 billion balanced budget for fiscal year 2020. Other green banks have gained public funding support from issuing county bonds, approving increases in taxes, acquiring grant funding or mandating local utility funding. The Arlington County Board must include the funding of a green bank in the June 2020 Community Energy Plan implementation proposal in order to effectively incorporate into the fiscal year 2021 Arlington County budget.
To comment on this article, please post in our LinkedIn group, contact us on Twitter, or use our contact form.