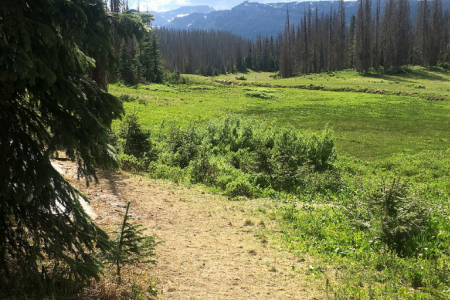 Across the nation, new elected officials have been sworn in this January. They can alter the trajectory of clean energy projects in the years to come. Incoming governors may preside over expanding clean energy markets.
In three states — Colorado, New Mexico, and Kansas — the newly elected governors have the potential to change policies or processes that may make their states and constituents catalytic in the clean energy revolution. In these states, the curtain is rising on a new era of clean energy.
Governors Jared Polis (D-Colo.), Michelle Lujan Grisham (D-N.M.), and Laura Kelly (D-Kan.) are in particularly interesting roles in which they can shape the growth of clean energy.
"We congratulate the winners of the recent midterm elections and look forward to working with them to build upon the wind-power success story in their states," said Tom Darin, senior director of western state policy at American Wind Energy Association (AWEA). He said AWEA sees wind power as having a bipartisan constituency, given the fact that it results in payments to farmers and creates jobs in various locations.
The key question for advocates is: will promise turn into policy?
While federal policy remains stymied as a result of a congressional gridlock and discouraging leadership, states continue to offer hope for advocates of solar power, wind power, and energy storage.
This is important given that two main drivers of renewable energy in the United States – the for wind energy and the for solar power – are scheduled to ramp down in the years ahead without federal action.   
In 2018, the solar market again saw expansion across the United States. According to Solar Energy Industries Association (SEIA), the market added over 1.7 GW of capacity to reach a nationwide installation of 60 GW as of Q3 2018.
Wind energy continues its strong growth in the United States as well. In 2018, the wind industry had added over 1.6 GW of capacity for the year at the end of Q3. In total, the United States now hosts close to 90 GW of wind energy.
As prices continue to fall, potential solar projects are now possible across the country, according to Lazard. Policy initiatives, though, vary greatly depending on the geographic location of these projects.
"A lot of energy-market decisions happen at the state level," said Jennifer Helfrich, manager of state policy at Ceres. "The federal level has the power to push for larger initiatives such as the Obama-era . However… the state policy opportunity is much larger."
Colorado Begins an Ambitious Effort to Introduce New Power Sources
"The midterms were good news in some ways and didn't change the game that much in other places," Helfrich said. "Colorado is a good example. Governor Polis is one of five governors who ran on a 100-percent-renewable energy platform. This is the first time in the history of our nation that governors have used that in their campaigning."
Of the newly inaugurated governors, Polis may have the most ambitious goal for his state. Polis has called for 100 percent of Colorado's energy to come from renewable resources by 2040. According to the Energy Information Agency, around 20 percent of the state's electricity generation came from renewable energy resources in 2016.
In terms of current policy, Colorado has local rebates for solar power and tax exemptions for renewable energy.
According to Ceres, transportation is one area Polis will focus on in the year ahead.  The Colorado Department of Transportation predicts that, by 2020, Colorado's transportation sector will account for 33 percent of the state's greenhouse gas emissions.
Currently, Colorado has a Low-Emission Vehicle Standard that reduces greenhouse gas emissions and smog-forming pollutants from passenger vehicles. As a next step, Colorado is looking into adopting a Zero Emissions Vehicle (ZEV) program which would require approximately 7 percent of new vehicle sales in the state be electric vehicles by 2025.
Helfrich said one of Polis's first acts as governor was an executive order mandating that Colorado's Air Quality Control Commission move forward on the consideration of the ZEV program by this May. This would allow Colorado to take the lead on capturing the economic-development potential of electric vehicles.
This objective would include a wide range of benefits. First, cost savings would accrue for businesses and consumers on fuel and maintenance. Second, the development of the electric vehicle supply chain would accelerate, bringing jobs in manufacturing. Third, the installation and management of charging infrastructure would catalyze development.
This is a change Ceres staff say will help the state reduce emissions. It is also a move that many of Ceres's corporate partners are saying will lead to economic opportunity for the business community. 
While Polis has said the 100-percent-renewable goal by 2040 is "aspirational," there have been some key recent moves that could make it a reality. Most prominently, Xcel Energy, the state's major utility, became the first utility to announce a plan to become carbon-neutral by 2050.
Helfrich said this Colorado move is "unique." This is not just because Xcel Energy's plan would help the state recalibrate its energy portfolio towards more renewable energy. Xcel Energy's Colorado Energy Plan would also lead to the early retirement of two coal plants. This would result in paying off the loss of those plants early.
This was made possible by the fact that Xcel Energy had received record low bids on renewable energy and energy storage projects, Helfrich said. These clean energy resources were so affordable that it was cheaper for the utility to build in more clean energy from scratch than to continue operating the two coal plants it now plans to retire. The cost-effectiveness of these renewable energy and energy storage projects shows how the economics of clean energy are shifting across the country.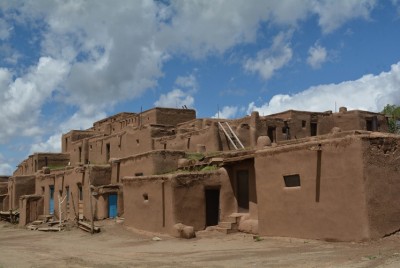 New Mexico Has Scarce Solar Incentives but Plentiful Solar Opportunities
According to National Renewable Energy Laboratory, New Mexico ranks second in solar statewide annual average irradiance in the United States. This suggests that New Mexico would be a prime market for market expansion.
"Governor Lujan Grisham feels strongly that we can't currently rely on the federal government," said Nora Sackett, a spokeswoman for the governor. "States should lead the charge in fighting climate change and implementing clean energy policy – and as such, it's an important part of her platform."
Policy-wise, there's a lot of work to be done. While New Mexico offers a property-tax exemption for solar energy and net metering, there is little being done to use that solar irradiance. Work needs to be done to incentivize developers to bring additional solar projects to the state.
During her campaign, Michelle Lujan Grisham said New Mexico should become a leader in clean energy. Currently, the state has about 777 MW of solar energy installed, according to SEIA.
Sackett said Lujan Grisham will have a few clean energy-policy priorities. She has said she hopes to raise New Mexico's to 50 percent by 2030 and 80 percent by 2040.
In addition, the administration has said it hopes to invest in transmission infrastructure and explore interstate energy markets. The governor also wants to have the state export to high-demand markets like Arizona and California. 
During Lujan Grisham's State of the State Address, she also committed to a methane-mitigation rule. She also said the state will join the U.S. Climate Alliance to show New Mexico's commitment to climate and energy goals. 
"Governor Lujan Grisham is committed to making New Mexico a leader in clean energy across the board," Sackett said. "This includes investing in clean energy infrastructure like wind and solar, raising the Renewable Portfolio Standard, growing the green jobs workforce in New Mexico with specific education and training programs, and implementing methane mitigation."
Kansas Has a Small Renewable Energy Base but an Interesting Political Dynamic
When Governor Laura Kelly took office in early January, she inherited a state with perhaps one of the most interesting energy mixes in the country.
According to the Kansas Commission (KCC), which oversees utility regulation in the state, half of the state's electricity was powered by coal resources in 2017.
The second highest power source is wind energy, which makes up nearly one-third of all the state's electricity generation. The Energy Information Administration noted that Kansas is leading the charge in wind energy, ranking among the top five states for wind production in 2017.
When it comes to state policy for both solar and wind, Kansas has been offering renewable developers and consumers very little. While Kansas offers a form of net metering and renewable energy tax exemption, there is very little in terms of incentives or rebates.
While wind energy is plentiful due to the natural environment of this Great Plains state, Kansas only had a mere 27 MW of solar installed as of Q3 2018.  
With a divided government, Kansas is unlikely to push forward massive renewable energy legislation. However, having a Democratic governor is likely to result in her appointing two commissioners whose perspective she supports to the Kansas Corporation Commission.
During a debate in the run-up to the election, Kelly said she would nominating commissioners who "keep the consumer in mind" as well as paying attention to the companies that they are responsible for regulating.
Helfrich said this change could pay dividends a bit further down the road. "The biggest thing [moving forward] for the KCC is for energy efficiency." Kelly can appoint "commissioners who want to see energy efficiency."
In the past, these commissioners have rejected plans from utilities that would account for these efficiency changes. Now, Helfrich said she believes that Kelly can select commissioners over the next few years who can change that trajectory over the long term.
Despite her previous votes for increasing renewable energy, Kelly's campaign website avoided the topic of increasing clean energy sources altogether.
While Ceres has not engaged in Kansas as much as it has in other target states, Helfrich said that she is aware Kelly believes climate change is happening and knows that it is a big issue. Kelly has expressed support for wind power in the past.
States Can Transform Renewable Energy Markets If Their Leaders Take Initiative
The last major energy law was passed in the United States Congress in 2007. Since then, while efforts have been made by the Obama and Trump administrations through executive actions or unrelated bills, states have had to adjust to shifting federal policy priorities.
Thus far, for states like California, Massachusetts and New York, the ability to influence clean energy through policy has allowed for major expansions of renewable energy resources.
With the continued decline of installation costs for solar and wind, it now appears possible that state markets that did not have heavy policy levers previously can take advantage of these cost declines.
"Upgrading and expanding transmission infrastructure is a key area where progress will help meet consumer demand for low-cost clean energy and provide new economic-investment opportunities in rural America," Darin said when he described AWEA's hopes for what the new governors will focus on in terms of wind energy policy.
As always, the devil is in the implementation. Yet in two years' time, the list of states with successful clean energy markets may surprise you.
Summing up the opportunity for governors across the country, Helfrich said that clean energy policy change is imperative. "Changing the rules so that companies can do this is huge. They know that the state rules are relevant and they want to make those investments."
Explaining the role of Ceres and other advocates, Helfrich said: "Our role is to help [companies] identify the policy barriers and where they can shift them… to show decision-makers that this is about economics."
To comment on this article, please post in our LinkedIn group, contact us on Twitter, or use our contact form.