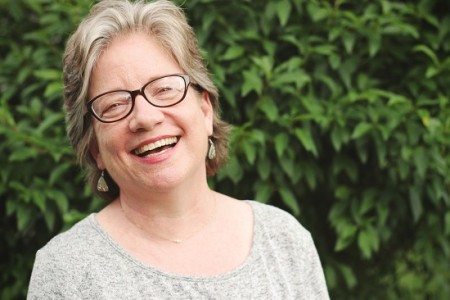 Solar power is starting to take root in West Virginia at a community level, said Kelly Bragg, energy development specialist with the West Virginia Office of Energy. In the interview below, she also said energy efficiency remains a low priority due to the affordable cost of electricity.
CEFF: How would you describe the solar-energy market's current successes and challenges in West Virginia?
Bragg: West Virginians are finding creative ways to encourage the use of solar commercially and residentially.
One group has formed solar co-ops throughout the state, educating residents. It is making it easy to save money with a bulk discount by going solar in a group.
Solar installers are also experimenting with solar leasing.
As a vertically integrated state, West Virginia's grid-scale solar developers are unable to sell power directly to off-takers.
Despite this, several have started the process.
One of West Virginia's greatest strengths as a small state is that "everybody knows everybody else," enabling nontraditional partnerships and innovative collaboration.
It's a matter of matchmaking, putting a knowledgeable solar developer together with a business prospect that requires the use of renewable energy in its business model, and there are plenty of those approaching a state with vast natural resources.
West Virginia's value-add on those resources includes the generation of electricity. The state ranks 23rd in the United States. A diverse energy portfolio will help us maintain our leadership in electricity production.
CEFF: What is your perspective on the energy efficiency market's successes and challenges at this time in West Virginia?
Bragg: As a state with historically low electricity prices, [West Virginia has had] customers [who] traditionally don't see the value in energy efficiency.
As the state's average price per kWh has risen to the middle of the pack, but is still low by United States standards, more people are interested in reducing their energy bills.
The West Virginia Office of Energy (WVOE), the state's designated energy office, continues to provide industrial, commercial and residential energy efficiency programs.
[This activity] includes audits and assessments recommending projects to schools, businesses, municipalities and manufacturers.
West Virginia has a high concentration of energy employment, according to a May 2018 study by the National Association of State Energy Officials and the Energy Futures Initiative. There are 42,649 traditional energy workers statewide. Of them, 6,523 work in energy efficiency.
These are jobs that cannot be outsourced, require high-tech knowledge and skills and ultimately will help state residents reduce the percentage of energy costs in their household and business budgets.
ACEEE has said that "Overall, Americans living in rural areas spend a disproportionally high share of their income on energy bills." West Virginia is not an exception to this finding.
CEFF: What stakeholder decisions would catalyze forward movement in these two markets in West Virginia?
Bragg: Policymakers pay attention when constituents ask. To ask, residents must understand the issues.
WVOE continues its educational activities, working with residents, businesses, home builders, code officials, K-12 schools, community and technical colleges and the state's universities.
West Virginia generates electricity from nearly every fuel source, including a project using renewable natural gas. We are experts in a challenging, exciting and valuable industry: keeping the lights on.
Note: Emma McDonald contributed research to this article.
Join our LinkedIn group to discuss this article. You may also email the author directly using our contact form.