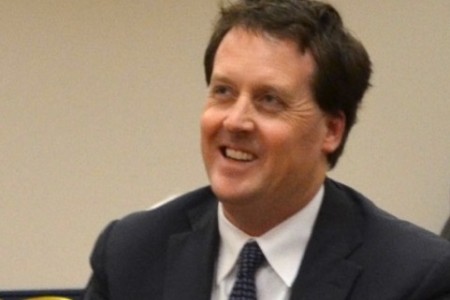 As Missouri's clean energy policies go back and forth like a ball in a game, advocates are doing their best to negotiate, said James Owen, executive director of Renew Missouri, in this interview. Net metering and other policies are being actively debated by state decision makers. The outcome is still up in the air.
CEFF: How would you describe the solar-energy market's current successes and challenges in Missouri?
Owen: It is not as good as it should be.
With regard to distributed generation, we have decent net metering laws, but these are under constant threat from the rural electric cooperatives and investor-owned utilities, which introduce net metering fee legislation almost on a yearly basis.
While [that legislation has] been staved off thanks to Republican supporters of solar, it is a continual worry.
The net metering laws should be strengthened to raise the caps on what can be placed back onto the grid.
But the only way to really make an argument for that is to conduct a legitimate value of solar study that shows the benefits to the utilities. 
The solar-energy market will get a shot in the arm in the upcoming years, thanks to a solar-rebate tariff written into an overreaching utility-ratemaking-reform bill.
[The tariff] is very small. But work is being done at the Missouri Public Service Commission (MPSC) so this tariff offers maximum value for as long of a period as possible.
In the short term, the solar market is seeing success. But in the long term, problems loom.
On a larger scale, Missouri is contemplating strengthening its cogeneration regulations to allow utility-scale solar greater opportunities to sell energy to the utility companies.
All of this is before the MPSC currently. It faces opposition from industrial consumer groups and milder opposition from the utility companies.
CEFF: What is your perspective on the energy efficiency market's successes and challenges at this time in Missouri?
Owen: It's progressively getting better. Since the Missouri Energy Efficiency Investment Act (MEEIA) was passed in 2009, three of the four investor-owned utilities in Missouri have made significant improvements to the programs they offer.
Right now, Ameren Missouri has an incredible filing pending that would extend the normal cycle from three to six years and offer robust opportunities.
The fourth utility, Empire Electric, which does not participate in these filings, just obtained the ability in the above-mentioned legislation to seek decoupling measures for their conservation and efficiency programs.
That could be a sizable benefit.
Further, the large investor-owned utilities are contemplating on-bill financing programs such as Pay As You Save that would be transformative to low-income energy efficiency efforts in Missouri. But that's still in its very early stages.
Also, the MPSC is actively seeking a tariff that would allow third-party aggregators to enter the Missouri market.
That's what's happening in the present Kansas City Power & Light (KCP&L) and KCP&L Greater Missouri Operations Company (GMO) rate cases.
This could open up a huge market for energy efficiency and transform the Southwest Power Pool's capacities.
The problem? All of these programs are voluntary.
While they offer robust incentives for the utilities, their future is uncertain.
Moreover, the rural electric cooperatives - despite having a high energy burden on rural customers - are reluctant to offer big efficiency programs with any meaningful impact.
CEFF: What stakeholder decisions would catalyze forward movement in these two markets in Missouri?
Owen: For solar power:
Legislation that strengthens net metering laws that offers higher caps and better rates for customers producing energy placed onto the grid

A value of solar study that shows the benefit of solar to customers  

Stronger cogeneration regulations coupled with legislation to grant securitization for the closure of coal-burning plants (to reduce large consumers' opposition to regulations that created more capacity) 
For energy efficiency:
Mandatory energy efficiency requirements that would almost certainly come from a ballot initiative

Regulators allowing third-party energy efficiency aggregators in the current KCP&L and GMO rate cases
Note: Emma McDonald contributed research to this article.
Join our LinkedIn group to discuss this article. You may also email the author directly using our contact form.