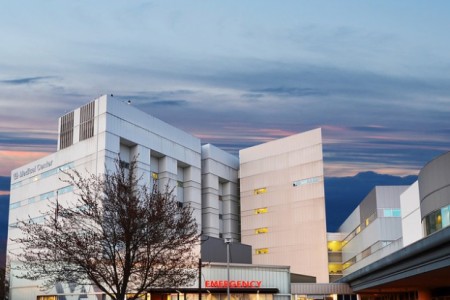 Although Washington may not look like a prime location for solar power, the market is growing reliably, according to Washington Department of Commerce staff Glenn Blackmon, senior energy policy specialist; Dever Haffner-Ratliffe, program and grant manager; and Seth Kolodziejski, policy and contracts supervisor. In this joint written interview, they said utilities and the state are building energy efficiency programs and exploring electrification strategies.  
CEFF: How would you describe the solar-energy market's current successes and challenges in Washington?
WDC: Our state is known for its high rainfall and low power rates. This has created a perception that solar doesn't work here.
Even with very generous state incentives and streamlined permitting regulations, rooftop solar development in Washington was slow to develop. Large commercial-scale and utility-scale solar projects were next to non-existent.
We have seen the pace of solar pick up significantly in the last two years.
In 2017, the legislature restructured the solar-incentive program. In the residential sector, we saw a 50-percent increase in installations in the first year of the new program.
The jump in commercial-scale systems was even bigger.
Washington is also seeing its first utility-scale solar projects. These are on the east side of the state where solar conditions are actually quite favorable.
We are seeing growth in the number of solar installation businesses and employment. Many local financial institutions are offering solar financing.
The unexpected growth has presented challenges for our state incentive program. The legislature provided funding that was meant to last through 2021, but it now appears that we will hit the funding cap in 2019.
System owners are locked in for eight years of incentive payments, but once funds are gone, no new systems will be eligible.
Solar has also been a very dynamic industry, with companies entering and exiting the market. Our incentive programs have encouraged in-state module and inverter manufacturing. But high startup costs, manufacturing defects, and materials tariffs have created challenges for manufacturers.
CEFF: What is your perspective on the energy efficiency market's successes and challenges at this time in Washington?
WDC: Washington uses a combination of approaches to improve energy efficiency in the electric sector. In most cases, the utilities lead this work. Efficiency has been part of their business model since the 1980s. Since 2010 they have operated under a state mandate to identify and acquire all available cost-effective efficiency.
Utilities' programs have expanded over the years from rebates and education to multi-state market transformation efforts and behavioral programs.
Another big driver for energy efficiency in our state is the building code. Driven by state statute, the building code council has adopted progressively more efficient building efficiency requirements.
The result is a state energy code that achieves building energy performance well above the national model codes.
Washington will continue to implement incremental improvements through 2031 when the code is anticipated to reduce energy use by 70 percent compared to a 2006 baseline.
We still have some challenges. One concern is that the efficiency programs may not be reaching all customer segments and end uses. Rental properties – both residential and commercial – lag the energy efficiency of owner-occupied buildings. Also, building-shell measures seem to lag equipment measures such as lighting and heating.
Another challenge involves increasing energy efficiency efforts in the natural gas sector. Our gas-distribution companies offer efficiency programs, but the savings are well below what we see in the electricity sector.
CEFF:  What stakeholder decisions would catalyze forward movement in these two markets in Washington?
WDC: Many stakeholders in Washington would like to see the state pursue energy efficiency on a more holistic level instead of looking at electricity [production], natural gas, and motor fuels as separate sectors.
The big near-term potential [gain] from this approach would be electrification of the transportation sector.
Electrification opportunities extend to some natural gas, propane [fuel], and heating oil applications too.
This strategy could achieve big reductions in carbon pollution and lower costs for consumers and businesses.
Electrification will require that the state develop renewable resources to match the growth in demand and upgrade the power grid to increase flexibility and reliability.
The biggest [potential] catalyst for solar development would occur if the legislature enacts a clean electricity standard in 2019.
This legislation would require that the state's electric utilities gradually reduce their use of coal [power] and natural gas to generate electricity. That would increase the demand for utility-scale solar.
In the residential and commercial sectors, stakeholders will encourage the legislature to add funding to continue the incentive program. But installers and manufacturers are also facing the prospect of operating without state incentives.
Additionally, current legislation requires that barriers to low-income participation in the incentive program be reported to help guide future policy.
Note: Emma McDonald contributed research to this article.
Join our LinkedIn group to discuss this article. You may also email the author directly using our contact form.