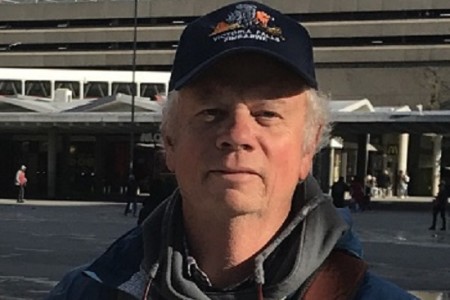 New Mexico needs to modernize its rates, regulations and incentives so it can make substantial progress in improving its solar-energy and energy efficiency markets, said Ken Hughes, clean energy specialist at the State of New Mexico's Energy Conservation and Management Division. In this interview, he provided examples of success stories on the ground.
CEFF: How would you describe the solar-energy market's current successes and challenges in New Mexico?
Hughes: Facebook has come to New Mexico, insisting on having a server farm powered by 100 MW of solar at two sites. It's the most salient example of the steady growth in commercial solar systems throughout the state.
Utility-scale solar systems have gained footholds, with 900 MW of solar power plants by Xcel Energy planned by 2021. But solar-energy exports are limited by constraints in transmission capacity. The billion-dollar Sun Zia line [has been] held up by a host of opponents.
If adoption of distributed solar was emphasized for a 100-percent-local generation level in New Mexico, then a potential 8,000 MW of export capacity could be developed on a more robust transmission infrastructure.
The overall constraint to the uptake of solar energy in New Mexico is the low price of electrical energy in the market. The pricing of retail electrical energy at less than $80/MWh typically means that payback periods for solar systems approach 20 years.
The solar-energy market has cooled off somewhat for residential solar. The ending of the residential solar tax credit in 2016 caused a marked decline in the sales of owner owned systems.
Out-of-state vendors of leased systems entered the market in 2016 and have increased their share significantly over the past two years.
The New Mexico Attorney General has filed court challenges to several of the leased-systems vendors concerning their lease contracts that have entangled mortgages with the leased system rights.
CEFF: What is your perspective on the energy efficiency market's successes and challenges at this time in New Mexico?
Hughes: One example of how Innovative financing mechanisms are increasingly used by state agencies and public schools or colleges to fund both energy efficiency and renewable energy projects [is at New Mexico State University.] [This and similar projects] have led to over $100 million invested in clean energy improvements, saving $6 million in utility bills annually.
Pat Chavez, director of utilities and plant operations at New Mexico State University, knows the temperature of every classroom and can troubleshoot outliers instantly, applying ice storage to avoid demand charges and solar energy during our 310 days of sunshine.
The first hotel by native New Mexican Conrad Hilton got a complete makeover while achieving LEED Gold status along with a $180,000 tax credit courtesy of the state of New Mexico.
Hotel Andaluz joined over 7,000 homes, apartments and commercial buildings that have tapped sustainable building tax credits when they have certified that the units are 40 percent more efficient than code [requirements].
The majority of homes built in the Albuquerque area are green. This is the highest rate for any metropolitan area in the United States.
State fairgoers tell us the [fairs have] mainly switched over to LED light bulbs largely due to their increasing affordability.
What they don't know is that utilities subsidize their price.
The state's Efficient Use of Energy Act requires investor-owned utilities to reduce energy use 8 percent by 2020.
While low-hanging fruit – easy goals like switching to LED lights – are increasingly snapped up, energy savings are getting harder to achieve.
At the same time, utilities report much more demand for efficiency support than they can provide. They have a reluctance to really embrace efficiency when sales mean profits.
CEFF: What stakeholder decisions would catalyze forward movement in these two markets in New Mexico?
Hughes: On the regulatory front, New Mexico needs improved regulatory structures for the utilities, decoupling of pricing [from efficiency], and adoption of an Independent System Operator (ISO) framework to connect generators and loads in the state with external markets for supply and demand.
Also needed is a new rate structure for all electric utilities to induce demand for solar + storage without harming the utilities' bottom line.
On the financing front, stakeholders should advance targeted tax incentives and funding to promote solar + storage, [affordable solar], advanced metering and microgrid [construction].
Creation of a clean energy fund would nudge local governments and public schools/colleges toward taking high impact actions like [introducing] electric vehicle fleets, permitting [solar projects instantly,] [using] on-bill financing, and [commissioning sustainable] building.
Note: Emma McDonald contributed research to this article.
Join our LinkedIn group to discuss this article. You may also email the author directly using our contact form.