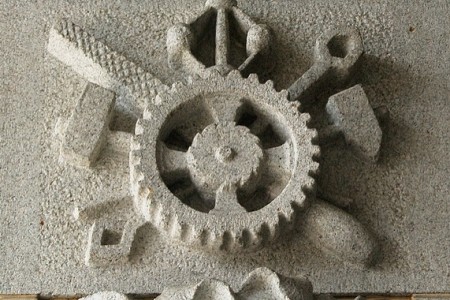 Washington, DC is already on track to surpass the building energy efficiency goals it set seven years ago, according to the DC Department of Energy and Environment (DOEE).
DOEE has achieved this through a unique public-private partnership participation in the Better Buildings Challenge. It also has a suite of other renewable energy and energy efficiency projects. 
National Challenge
The Better Buildings Challenge was created by the United States Department of Energy's Better Buildings program to encourage the public and private sectors to improve the energy efficiency of their buildings. According to the program's 2017 Progress Report, 345 organizations have committed $7 billion to the challenge. (DOE does not provide funds for participants.)
This challenge has saved 240 trillion Btus of energy and 4 billion gallons of water. It has also avoided 14 million tons of carbon dioxide emissions. This also lead to $1.9 billion in energy savings by 2016, according to the progress report. Partners include cities, universities and businesses. Two examples are Macy's and Schneider Electric. 
The energy efficiency projects range in size and type. Some participants are retrofitting their lighting systems. Others are upgrading and replacing older energy controls and tracking systems. Starbucks makes use of metering systems. It also uses automated temperature and lighting controls to improve energy efficiency. Other organizations have used this program to install renewable energy systems.
Metro Area Participation
DC has had a long history of participating in the Better Buildings program before the challenge, according to Marshall Duer-Balkind, program analyst for data and benchmarking at DOEE. DC was one of the early partners of the Better Buildings Challenge, joining in 2011.
At that time, DC set a goal of reducing 20 percent of energy intensity based on a 2010 baseline in 65 million square feet of public and private buildings throughout the city by 2020. 57 percent of the city's emissions come from non-residential buildings.
DC's participation is unique, Duer-Balkind said, because this metro area is one of the few city participants that has made use of private partnerships. The city government owns over 300 buildings that are part of the challenge portfolio. This is a larger-than-average part of the typical city's building composition. Along with that, the goal includes privately owned buildings within the downtown parts of DC.
Another partner of DOEE's has been the DowntownDC Business Improvement District (BID). BID is a nonprofit dedicated to the quality of the downtown business area of the city. Through its engagements with businesses and DOEE, the BID has been an effective facilitator for improved sustainability initiatives with downtown businesses. This is especially true for energy efficiency within the Better Buildings portfolio.
With some adjustments to the traditional program, DC has been able to successfully use these partnerships for energy efficiency improvements. Along with encouraging retrofitting projects and the use of renewable energy, DOEE has also been providing educational material and training programs for building managers for them to be able to more easily identify and tackle their biggest energy-waste sources, Duer-Balkind said.
DC's participation also includes a community-engagement-implementation model. The goal is to reduce energy usage in 90 million square feet of residential properties throughout the city by at least 20 percent by 2020. The model works to engage the community through planning initiatives, legislation and partnerships.
As of the last update, DC has had a 2.9-percent average annual improvement in building energy efficiency across their portfolio. The city expects to reach its goal sooner than 2020 because of this. A majority of the buildings in the portfolio have had improved source energy use intensity. Some have had average annual improvements exceeding 15 percent.
One showcase example for the city is the Hotel Monaco improvements. The city government invested $1.8 million in the project. This has included upgrades to mechanical systems and lighting fixtures. It has also included  greater care about daily energy usage of the staff and guests. The building saw a 28-percent jump in energy savings from 2011 to 2013. It also achieved an average of $447,000 in energy-cost savings per year. 
Around 80 of the buildings have had an increase in their source energy-use intensity over this period of time. There are two major causes for this trend, Duer-Balkind said. One is that many of the school and government buildings in the city are making energy efficiency improvements while also adding computers and new technology. The other is that the portfolio includes developers that have a suite of buildings but have only committed to retrofit some of them.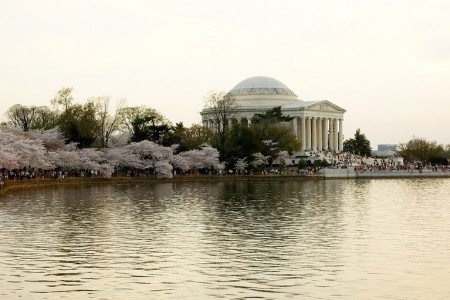 Expanded Goals
While many other city governments have used the Better Buildings Challenge as central branding to grow their energy programs, DC did not need to do so because of the number of programs it already had. This includes its Energy Benchmarking program, DC PACE, District of Columbia Sustainable Energy Utility (DCSEU), Clean Energy DC, a solar initiative, and the new DC .
The Energy Benchmarking program has encouraged better water and energy efficiency. Benchmarking consists of tracking annual energy and water usage to compare it to past performance and national standards.
This benchmarking also requires reporting those results to the DOEE. This requirement came out of a 2008 city regulation that required owners of all private buildings larger than 50,000 square feet to benchmark their energy and water efficiency.
Legislation for the DC Green Bank was introduced by Mayor Muriel Bowser in April 2017. The hopes to have keep a 5:1 ratio of private to public funding and start with $30 million in private funds. It is currently under review by the Committee on Transportation and the Environment. It is expected to be finalized and pass before the end of 2018, said Duer-Balkind.
The city also has various tax and financial incentives for buildings to improve their energy and water usage. This includes a $20 million per year fund with the DCSEU to offer incentives for improvements, such as boiler upgrades or smart service statistics.
There is a solar energy credit market that has credits trading at over $500 MW to help fund the cost of putting in solar. The city also has a program to support solar in low-income neighborhoods and community solar. Finally, the program, which is entirely private-sector funded, is a major source of financial support for clean energy in the city.
Future Targets
As the city is expecting to reach its goal sooner than 2020, staff are already in the process of developing their next set of energy goals.
By 2032, the city's goal is to reduce their greenhouse gas emissions by 50 percent through programs for energy efficiency, renewable energy, waste management, and water usage. The energy efficiency goals will be part of the larger Clean Energy DC and Sustainable DC goals. The new Clean Energy DC goals will be released in late 2018.
Join our LinkedIn group to discuss this article. You may also email the author directly using our contact form.