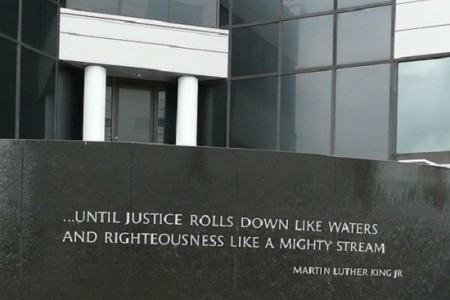 During the solar policy debates that have happened in the United States over the past several years, many conversations about what low-income utility customers want have taken place without the National Association for the Advancement of Colored People (NAACP) being in the room. But now that the organization has published its 2017 report "Just Energy Policies: Model Energy Policies Guide," it's clear that the views of its constituents have been misrepresented in these meetings.
There are allegations that in the solar market, "the rich are being subsidized by the poor," said Karl Rábago, executive director of Pace Energy and Climate Center, during a presentation in Boston that Clean Energy Finance Forum covered. He said research does not support these conclusions. He described these claims as "mostly a red herring and extremely cynical."
"Issues like this reinforce the need to shift the narrative," said Marcus Franklin, NAACP's Environmental and Climate Justice Program specialist. "This is something we're very keen to do in our messaging. The fossil fuel industry is pushing the narrative that distributed generation and renewable energy are going to harm low-income communities. It's very much a misconception. It's possible for the renewable energy economy to work for them. Community groups need the knowledge and empowerment to tell their own stories."
There are two reasons the claim that solar power is undesirable from low-income communities' perspective is false, according to the policy guide. First, renewable portfolio standards (RPSs) create economic benefits for communities. Second, policies can ensure energy affordability once an RPS is in place.
States with RPSs are achieving competitive results, the guide says. It cites data from Michigan, North Carolina, Minnesota, Rhode Island, and Oregon. These numbers show RPSs resulted in cost increases that were minimal at most for customers in these states. The exact terms and results varied. In some cases, costs went down. 
Advocacy Goals
This program has become more visible this year, but it has been in operation for close to a decade. NAACP founded its Environmental and Climate Justice program in 2009, according to the "Just Energy Policies and Practices Action Toolkit" that it published in 2017.
Its objectives are to:
Reduce harmful emissions – particularly greenhouse gases
Advance energy efficiency and renewable energy
Strengthen climate resilience
Energy decisions can have severe impacts on the communities that NAACP serves. Disproportionately, African Americans are more likely to live near coal, biomass or nuclear power plants. According to the toolkit, around 68 percent of them live or have lived within 30 miles of a coal-fired power plant.
This leads NAACP to take a strong interest in the transition toward clean energy. Toxins that these power plants emit can include lead, asbestos, mercury, arsenic, sulfur dioxide, and nitrogen oxide. Birth defects, heart disease, asthma attacks, lung disease, learning difficulties, and cancer risks increase in communities that live near coal-fired power plants.    
In response to these hazards, the organization is promoting an energy justice agenda. It defines 'energy justice' as providing people of all backgrounds with "safe, affordable and sustainable energy."
"Our approach is very simple. Our strategy is the same as its always been in NAACP - community education and empowerment," Franklin said.
In practical terms, the toolkit recommends starting community-owned renewable energy projects, energy cooperatives, and energy efficiency projects. This last category could include weatherization or retrofitting. 
Policy Recommendations
Like other advocacy organizations, NAACP has written sample policies for states. It is unclear how many states are interested in adopting them due to the guide's publication.
The information in the table below was published in the policy guide in March 2017. Some state policies may have changed since then.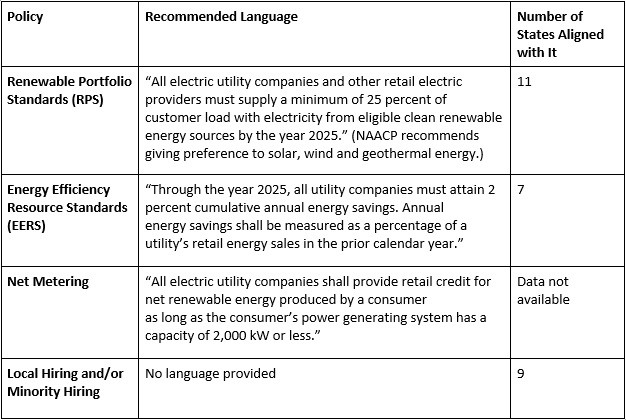 The guide also recommends community-benefit agreements, community-shared solar, building-energy-code policies, and performance-based rates.
Performance-based rates are intended to remove the incentive for utilities to build unnecessary infrastructure and pass costs on to customers.
One overall critique of this guide would be that it takes a hard line on seeking to reduce utility profits. This includes saying that distributed generation should be owned by communities and cooperatives rather than being built by investor-owned utilities.
"Much of the major pushback has been from larger utilities and the fossil fuel industry," Franklin said.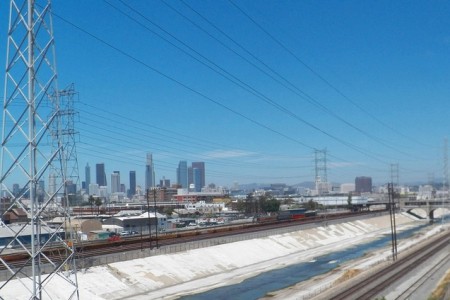 Community Access
This strategy of promoting community ownership and deemphasizing utility interests may ruffle feathers among stakeholders who have not previously included NAACP in their policy discussions. This appears to be no accident. It's an assertive nonprofit-driven attempt to diversify the base of stakeholders whose voices are heard in the energy industry.
The policy guide says that according to the American Association of Blacks in Energy, African Americans spent $40 billion on energy in 2009. Meanwhile, they only collected 0.001 percent of the revenue that the energy industry generates. Also, only 1.1 percent of them held energy jobs.
These policy recommendations are targeted toward shifting the balance of power so that more African Americans can participate in the work and share the profits of the energy industry.
"One of our key beliefs is that the program, particularly at the national level, is looking at community ownership," Franklin said. "We provide some pushback on utility-scale solar. We have a lot of work budding and done by NAACP units on rural electric cooperatives. We have a few units that are exploring community solar-demonstration projects and looking at the policy landscape. That's one of our 2018 priorities."
Some solar stakeholders have been very motivated to participate. Grid Alternatives, Vote Solar, Solar Energy Industries Association, and other organizations have stepped up to partner with NAACP.
"We've seen a big expansion and strengthening in the types of partnerships that NAACP has been able to collaborate with," Franklin said. "There's been a significant uplift and increase in the energy justice principles in the energy efficiency and renewable energy industry, which we're very excited about. The renewable energy industry does need to acknowledge the equity component that goes into this. It often focuses on just moving forward with the technology itself."
NAACP's work to distribute the financial benefits of clean energy includes supporting hiring people with prison records.
"We look to bring in previously incarcerated individuals as a means of using the renewable energy industry for anti-recidivism work," Franklin said. "Our recent project in Los Angeles has been doing job training for previously incarcerated persons. And in Colorado, they're focusing on job training and employment opportunities for previously incarcerated individuals in the solar industry."
The Los Angeles program participated in a recent event on Martin Luther King Jr. Day that announced the national campaign to expand NAACP's energy justice work via its solar equity initiative.
"The goals of the program are to remove barriers to access for marginalized populations and increase access to jobs," Franklin said. "We hope to expand these activities nationally."
Join our LinkedIn group to discuss this article. You may also email the author directly using our contact form.