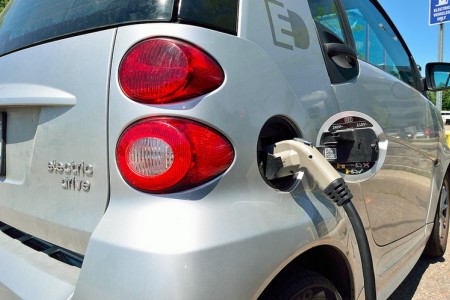 The newly founded Clean Energy Credit Union (CECU) has developed a fresh model for lending that it hopes will attract attention in the United States. It is designed to make clean energy investments more accessible to a broad variety of customers. 
"Everyone can participate in the clean energy movement," said Blake Jones, a founding board chair of CECU. He previously cofounded Namasté Solar.
What makes the credit union unusual is its focus on clean energy. While anyone will be able to open an account for deposits, the credit union will only offer loans to individuals or organizations that are using that money for renewable energy or energy efficiency investments.
Jones said three specific loan types will be available at the start: Solar Electric System Loans, Clean Energy Vehicle Loans, and Green Home Improvement Loans. Credit union members who could never get these loan terms from traditional banking institutions will now be able to invest in their own energy savings by purchasing a solar panel or a heat pump.
Buy-In Is Essential
In a few weeks, CECU will open its doors to customers in all 50 states. Unlike other credit unions that offer brick-and-mortar locations, this new firm will only be available online.
Jones said that offering a sleek and accessible online and mobile platform will allow CECU to leapfrog its competitors. Instead of spending money on overhead, they will instead work to achieve good online infrastructure. They plan to pass along the savings from overhead to customers through competitive loan rates.
Another benefit of this strategy is that CECU will be able to reach customers across the country from the minute it opens its doors.
"No matter where you are, as long as you have an Internet connection or a smartphone, you can access your accounts at Clean Energy Credit Union," Jones said.
CECU will grow through a series of phased launches.
In September 2017, CECU received its charter from the National Credit Union Administration (NCUA). It was only one of two credit unions to receive a new charter from the agency in 2017.
After receiving its charter, CECU was able to begin setting up its contracting procedure, securing capital from outside sources through donations, and working on hiring and outreach.
Receiving the capital itself is particularly challenging. Unlike banks, which can raise capital through the selling of stock to shareholders, credit unions are 501(c)(1) nonprofit organizations. Account holders are members of the credit union. Therefore, credit unions like CECU have to raise startup capital through people opening accounts or through donors contributing seed capital.
This is where E4TheFuture stepped in. Stephen Cowell, its president, has spent years working on clean energy issues. His organization has helped consumers get financing for home retrofits. E4TheFuture also provides assistance to other organizations that catalyze the clean energy movement.
Cowell learned of Jones's effort to start CECU through a colleague. What he appreciated the most was how CECU looks at clean energy investments holistically – combining renewable energy, energy efficiency, and smart vehicles. "We will do everything we can to make CECU successful and to be a part of the crowdsourcing effort."
E4TheFuture donated $50,000 in seed funding and will open an account of $100,000 to help spur the effort.
The initial fundraising stage is ongoing. Jones said he hopes to have about $5 million in startup capital that the credit union can leverage at 14x to make additional loans for clean energy products. On the deposit side, CECU will offer checking and savings accounts as well as a product that Jones calls Clean Energy CDs.
"With a Clean Energy CD, the money is being used exclusively to help other people get a loan for solar panels on their roof, an electric vehicle, an energy efficiency retrofit, etc.," Jones said. "A typical CD allows the bank or credit union to make loans of any type."
Jones said he hopes to ultimately offer more options for consumers but wants CECU to focus on getting the customer experience correct before expanding their portfolio. "We want to learn how to crawl before we walk, walk before we run, and run before we fly."    
Policies Are in Flux
Underscoring the discussion around the launch of CECU is the fact that this is a tumultuous time for the clean energy market overall.
Major federal legislation is impacting the United States tax code. Solar panel tariffs have been discussed heatedly. The is also considering policy changes.
Both Cowell and Jones said the clean energy space is a constantly evolving market. Cowell, who noted that there are challenges at the federal level, sees CECU and clean energy broadly as an opportunity.
"The reality is that our energy economy is driven locally. The efficiency industry is strong based on the support at the state and local level," Cowell said.
Jones said CECU can play a positive role here. "We need to maximize the positive trends. Commitments like [those made recently by companies] like Nissan or Volvo are very encouraging."  
Part of the impetus for starting CECU was the fact that Jones found many traditional players saw the renewables market as risky or small. Also, some considered the loans that the credit union offers too small to be worth the effort.
Jones said that even with some potential policy volatility, there are many different types of energy products and the credit union can eventually branch out to increase portfolio diversity. Some examples might include ground-source heat pumps or electrically-assisted bicycles.
The success of the model will ultimately come through the number of members and products the credit union offers. Jones said quality customer service is a high priority. It's also important to determine how long it will take to roll out certain services. "We think that when it comes to deposits, we will be attracting clean energy enthusiasts and enviro-geeks."
As the credit union starts its work, Jones and the board are working to finalize the staffing and interface. They've hired Terri Mickelsen as CEO. She has 20 years of experience.  The staff are aiming to have the doors open by the end of February.
"We are a startup and have to roll up our sleeves," Jones said. 
Join our LinkedIn group to discuss this article. You may also email the author directly using our contact form.