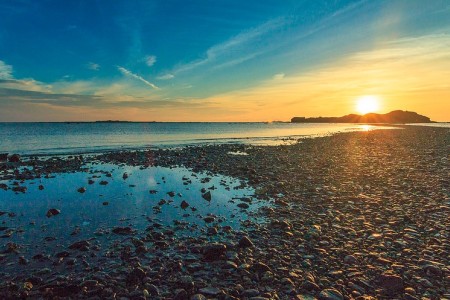 Many utilities and investors still view wide deployment of renewable energy technologies with caution. But conversations at the 2017 Harvard Business School Energy Symposium on Oct. 21 indicated markets have reached an inflection point.
For much of the last decade, traditional energy sectors have viewed renewable energy projects as a novel innovation. Solar and wind power were technologies to be piloted. These were risky projects that investors only approached if they expected high returns. Many utilities were cautious about adopting significant shares of these resources into their operations.
But now equity investors, who tend to favor conventional energy or infrastructure investments, are increasingly considering large-scale investments in renewable energy. Interest in future innovations is now focused on energy storage. Investors are also considering other ways to integrate more and more intermittent and distributed renewable power sources.
The symposium featured panels such as "Energy Storage and the Modern Grid," "Investing in Energy – Private and ," and "Starting an Energy Venture." It also included other conversations on blockchain as a financial tool for energy transactions, responses to water-scarcity threats, and impact investing to fund energy innovation.
Throughout each of these panels, panelists said they considered renewable energy a rapidly maturing sector. Industry leaders are beginning to focus on the next innovations in energy technology and business models. Utilities are exploring how to integrate large amounts of renewable energy and are considering the ways energy storage can facilitate this.
Institutional investors are spending significant amount of time working to understand the renewable energy industry. They are considering how to monetize large projects using a similar structure to major infrastructure investments.
And renewable energy entrepreneurs advised audience members interested in new ventures to look beyond the wind and solar industries where technologies are increasingly mature.
The conference opened with a discussion of the evolving electricity sector.
Katherine Hamilton, principal at 38 North Solutions, said the electric-utility space is one where some utilities are accelerating their adoption of renewable energy while others are dragging their feet. But all of them want to know what's going to happen next.
The expectation is that utilities and other energy companies must be prepared for a future in which consumers demand more engagement with their electricity consumption. This will force utilities and regulators to adapt.
These trends are creating new business opportunities for electricity services and innovations.
However, the speakers' consensus was that while utility business models may change over time, electric utilities will retain a functionally similar role to their current responsibilities. Customers will not be leaving the electric grid anytime soon.
Storage as a Swiss Army Knife
Energy storage is a popular topic of discussion for those interested in the future of the electricity sector. Hamilton has been quoted as saying that "energy storage is bacon for the nation's electricity grid" because it makes everything better.
Josh Gould, department manager of the Utility of the Future Project at Consolidated Edison, described a future where the traditional utility business model has fundamentally changed as utilities adapt to an increasingly distributed electricity infrastructure with storage.
The grid will remain a vital component –  the backbone of this distributed-energy future.
This future is already becoming a reality in Hawaii, said Keiki-Pua Dancil, director of business strategy development with HECO. There are over 400 MW of distributed residential storage deployed to the grid and a growing market for solar-plus-storage solutions.
In thinking about a future in which energy storage plays a central role, the persisting questions are what its role will be and how to value the services it provides.
There is a great deal of excitement around the potential for "stacking" the benefits of energy storage. This involves deploying new projects that can provide multiple services from one system.
Tom Leyden, senior director of distributed electricity and storage at EDF Renewable Energy, said he sees 4-5 viable applications for energy storage. However, as costs continue to fall and companies become more familiar with the uses of storage, they may find secondary and tertiary benefits that can provide additional value.
In contrast, Mathew Tuttleman, business development manager for strategic partners at Green Charge, said that while there may be a wide range of applications, stacking the benefits could be challenging. He compared storage systems to a Swiss Army Knife. A battery can serve many purposes, but you can only use one tool – like tweezers, a knife, or a bottle opener – at one time.
With energy storage, when you are using one service at a time, you have to devalue the rest of the services. Tuttleman said the current paradigm is one where "stackable value is there, but we have to greatly discount the secondary and tertiary values that are there."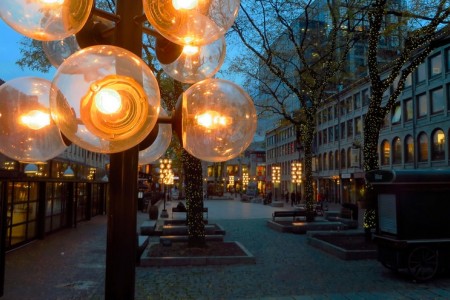 Views of Institutional Energy Investors
Although the panel of institutional energy investors featured a more conservative outlook that those predicting the future of energy storage, they showed similar optimism for renewable technologies.
Ignacio Ruiz, head of investments strategy for the Americas for Cubico Sustainable Investments, said that in the past 10 years, United States renewables have grown from an immaterial industry to an industry with 220 GW.
Ruiz said he also expects the industry to stand without subsidies by 2025. Private incentives and corporate goals have helped the industry mature. He said it is possible that the success of corporate procurement in the United States will be replicated in Europe in the coming years.
Luigi Pettinicchio, head of renewable power at HG , said that new larger renewable energy projects also indicate a maturing industry.
Projects now bring together 10-12 engineering companies and banks to support large power-purchase agreements, Pettinicchio said. This improves the project quality and capital requirements.
New projects now let investors quickly spend billions of dollars, Pettinicchio said. Larger projects are driving economies of scale, facilitating new financing structures like unlevered investments, and persuading venture funds to invest directly in new projects.
Investors are growing interested in gaining more exposure to the renewables sector. And investment firms are spending more time learning about the industry.
As the risks for renewable energy projects fall and larger projects attract larger investments, these projects are taking on the characteristics of infrastructure investments.
This can help bring new institutional investors into the space who are familiar with investments in traditional energy or infrastructure projects.
Hamish Kidd, vice president at Macquarie Capital, said the construction industry has a prime opportunity to capitalize on this space because of its familiarity with the investment risks of infrastructure projects.
However, Pettinicchio cautioned that forecasting power markets, which have experienced warped curves in recent years, presents a new challenge to investors interested in pursuing renewables projects.
Opportunities on the Horizon
As institutional investors become more comfortable with renewable energy markets, entrepreneurs are encouraged to look towards new horizons.
The serial entrepreneurs who shared their views on the "Starting an Energy Venture" panel advised attendees that there are plenty of opportunities for innovative ventures in the clean energy space.
This is an environment that keeps entrepreneurs on their toes. Veronique Bugnion, CEO and cofounder of Clearly Energy, said that "If an idea sounds cool, you've heard about it, and there's a buzz, you're probably already behind the curve."
With that in mind, it can be hard for entrepreneurs to discern the specific opportunities on the horizon. New models of financing renewables are presenting innovative approaches for deploying distributed solar and other renewable energy services.
Energy storage offers new ways to bolster electricity services. Ultimately however, the uncertain future presents entrepreneurs with a wealth of opportunities.
"There's a lot of noise and no shortage of problems to solve," said Ben Sampson, director of energy ventures at GE Ventures.
Such a description could aptly be applied to the industry at large, painting a picture of a bright future on the horizon for renewable-energy markets.
Join our LinkedIn group to discuss this article. You may also email the author directly using our contact form.