In Brief
Pledges to zero-out carbon have become standard equipment for very large software companies. How does Google's distinguish itself? 
The vow to perform all corporate activities without fossil fuel entails more research and more partnerships than might seem obvious. 
Google's leaders say they'll fulfill the promise as much by bolstering alliances as by building out algorithms.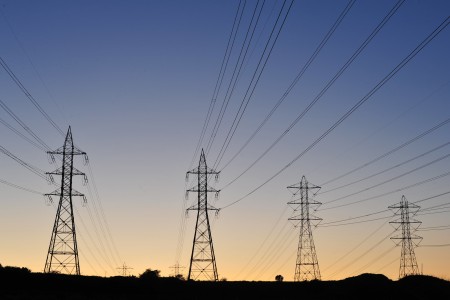 Ten years after becoming one of the first big corporate buyers of fossil-free energy through a power purchase agreement, Google has promised to run everything on clean power 24/7 by 2030. The company has set sustainability templates before and dozens of corporations have followed its footsteps and signed power purchase agreements. 
Sundar Pichai, CEO of Google's parent company Alphabet, described the all-clean goal as the company's "biggest sustainability moonshot."  Google is currently at 61% of this goal. In a webinar , Pichai said that the company would focus on encouraging peers to do what it's doing, rather than on setting a pace. Success on its pledge depends on its leaders' ability to engage other corporations and regulators to build an economy and electric grid big enough to hold Google's traffic. To achieve its new goal, Google will need strong partners rather than imitators. 
As part of its journey, Google is committed to provide a "template and a blueprint" for other companies and organizations to follow suit. Google plans to do so through its engagement with the Renewable Energy Buyers Alliance (REBA), an alliance of large energy buyers, and energy and service providers to use their collective voice and purchasing power to get to zero-carbon energy future.
The member organizations of REBA bring breadth and policy heft that even Google can't muster on its own. Getting to 24/7 clean energy requires a constant access to clean power, a reliable way to price clean power despite fluctuations in sun and wind, and the political strength to press utilities and grid operators to modernize. Any outfit aiming to run operations on all-clean supply needs three sets of resources: the ability to understand and optimize loads, the policy legitimacy to advance a regional grid to achieve economies of scale, and the collective economic weight to influence policies and price signals. Google can only tap the first set of resources on its own. For the other two, REBA can play a crucial role. Many Fortune 500 companies with similar visions provide REBA the governance structure as well as direction. REBA's two programmatic areas, Education and Engagement, and Market and Policy Innovations can potentially tackle both the "educational" and the "innovation" component that would facilitate Google and others to expand and implement their clean energy visions. To enable others to do so, Google plans to release white papers and resources in collaboration with REBA.
Understand and Optimize Energy Loads
With proprietary data analytics, Google has been able to model complex energy consumption patterns, manage its existing renewable energy resources, and measure carbon free energy performance. Among initial steps, Michael Terrell, Director of Operations and Head of Energy Market Strategy recommends "organizations start working closely with their utility providers to understand their load, whether there are existing clean energy offerings, and if not, whether there are opportunities to purchase clean energy directly."
Once the initial steps are underway, the next steps should be to work towards shifting energy load to match time of use energy with clean energy generation. While companies may not reach 100% target right away, at a minimum, they can meet 80% to 90% of their load with clean energy. Reaching 24/7 clean energy operations is much more difficult to execute, as the process gets complex and cost-prohibitive over the 80% to 90% threshold. Deploying other technologies over the next ten years - such as biomass, geothermal and long-duration storage- can potentially help reach 100% 24/7 goals. Enabling 24/7 clean energy operations also requires demand side expertise to match minute-by-minute demand with supply.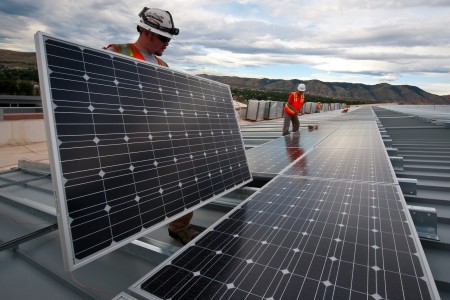 Kyle Harrison, analyst for Bloomberg New Energy Finance notes that large companies with significant financial and technical capabilities can potentially get to such goals by purchasing more clean energy than they actually need so they are guaranteed clean energy day and night to match operations. However, that might not be an option for smaller companies. Energy storage can hypothetically eliminate the need to buy excess capacity but only at the right price signal. While energy storage costs are falling considerably, they are likely to reach optimal price levels i.e. $20/kWh closer to 2030. Therefore, at least during the first half of this decade, storage might not be a viable option.
Google is working on developing machine-learning capabilities that will optimize clean energy technologies to run carbon-free operations and ultimately introduce products that others can use to implement similar goals. Exact solutions lie a few points in the future, and Google officials say they are looking across the policy map for ideas.
Regionalization of the Grid
The second area that is somewhat outside Google's purview is the "regionalization of the grid". This concept refers to the idea that the intermittency of wind and solar can be resolved through regional grids that can transfer power across state borders. According to Lori Bird, Director for US Energy for the World Resources Institute, "regionalization of the grid can benefit renewable energy markets by balancing the supply and demand loads and provide large energy buyers access to wholesale markets."
Regionalizing grids will scale-up clean energy and bring operational efficiencies. This is crucial for companies that are located in states with restrictive clean energy markets.  In those contexts, grid regionalization becomes increasingly important as it opens a larger territory for siting and purchasing power. Michael Terrell notes that grid regionalization can drive billions of dollars in efficiencies and cost savings and better management of electricity generation technology. Google sees this as a crucial area for it to reach its goal. 
In the Eastern US, regional markets already exist such as in the PJM region, comprising 13 states, and District of Columbia. States like California do not have regionalized grids thereby prohibiting optimization of renewable energy resources to balance loads. In the last few years, California has been advocating for a Western Regional Grid. While in theory, this sounds like a logical step towards clean energy transition, utilities will have to meet numerous requirements to participate in wholesale markets. Moreover, opponents of regionalization cite job transfer from California to other states as well as loss of state autonomy in designing and controlling state clean energy and climate policies.
Policies and Price Signals
A third area that favors coalitions involved in the overall clean energy policy environment is clean energy policies and price signals. Experts agree that national energy policies will determine how quickly markets move towards a clean energy future. State renewable portfolio standards have significantly altered clean energy markets and created demand for wind and solar resources in the absence of any major federal policies. Despite this, state renewable energy standards only go so far. For companies with global operations like Google, an international framework such as the Paris Agreement can align countries and corporations to transition to clean energy. Absent such policies, the cost and time to decarbonize increase drastically. For now, like many tech giants, Google is using its own shadow carbon price and is moving forward with an understanding that markets will internalize carbon externalities in the future.  
Apart from helping corporations fulfill social and ethical responsibility, clean energy can mitigate corporate risks. The recent wildfires in California and blackouts in the Mid-Atlantic have exacerbated the risks of climate change. Investors have begun to assess these risks and its influence on investment decisions. By procuring a portfolio of solar, wind, battery storage, and even electric vehicles, companies can diversify and be prepared to endure business and climate risks.
While 24/7 clean energy procurement might seem like a distant goal, companies can start planning now by adopting favorable policies. Lori Bird, Michael Terrell, and Kyle Harrison are in unison in their recommendation for organizations looking in this direction – start somewhere. Organizations should begin the goal setting process jointly with their utility providers and understand what is doable in the next few years. None of this would be possible without companies getting comfortable with clean energy transactions. The biggest hurdle is signing the first clean energy deal and after that, it becomes a math puzzle requiring multiple computations and variables to get to 24/7 operations.
Again while 2/7 clean energy operation is the ultimate goal, organizations could make a portion of their load 24/7 clean energy powered as Google and large corporations currently do. In addition, as more and more companies work towards these goals, cost and process efficiency gains can set many of them on a path to 24/7 clean energy operations.  
However, to fully reach 24/7 clean energy goals, examination of our archaic energy markets and regulatory structures is essential. Reassessing the public benefit mandate of current market structure can add value to consumers and corporations alike.