In Brief
Delaware's renewable portfolio standard mandates that 25% of the state's power come from renewable sources by 2025.
CEFF spoke to Tony DePrima, executive director of the Delaware Sustainable Energy Utility, about the organization's perspective on the state's solar and energy efficiency markets.
"I think the big thing on the table is trying to get our RPS legislation right," DePrima said of his territory, which includes beaches, banking and birds (poultry farms). "Delaware is now looking to extend its RPS period- and the percentages of renewable and solar energy."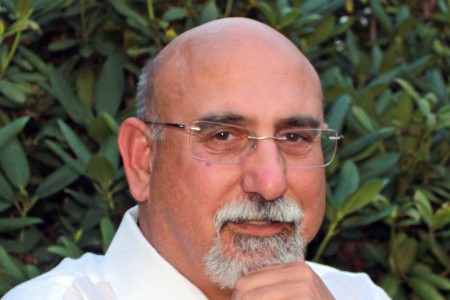 Delaware consumes 100 times more energy than it produces, according to the Energy Information Administration, and gets 87% of its electricity from natural gas. The state's renewables portfolio consists primarily of solar and biomass; a 120-megawatt offshore wind facility is expected to be online in 2022.
Delaware's renewable portfolio standard (RPS) was passed in 2005 and revised in 2010, and mandates that 25% of the state's power come from renewable sources by 2025. The state also offers net metering for all classes of electricity customers. State legislators are reportedly considering expanding the RPS targets, which have faced criticism for allegedly increasing consumers' electricity costs.
CEFF spoke to Tony DePrima, executive director of the Delaware Sustainable Energy Utility (DSEU), about the state's clean energy landscape. DSEU is a non-profit created by the state of Delaware to promote commercial and residential cost-savings through energy efficiency and renewables — using revenue from bonds, funds, and solar renewable energy credits.
In this interview, DePrima lays out the organization's perspective on the state's solar and energy efficiency markets. We have edited this for length and clarity.
CEFF: Where does the solar energy market currently stand in Delaware?
DePrima: I think it's still strong here. We haven't seen a lot of growth in the last couple years, but it's been relatively steady. Our organization does low-interest loans for commercial solar projects, and we also have a fairly robust residential solar loan program. Both of them have been fairly steady. In fact, our residential program has been growing pretty well — faster than we expected.
I think we're seeing — particularly here in Delaware, I don't know about other states —sort of a withdrawal of a lot of the solar leasing companies. I don't know what caused that change. I think it was just a national shrinking of the footprint of what they were doing. So as they were withdrawing activity here, we wanted to come up with a product where folks could apply for and get capital so they could own a system. What we're trying to do is fill a gap in capital. For the residential market, for instance, we're offering unsecured loans of up to $30,000 with 3.9% interest. In 2019, we closed $900,000 in residential solar loans. 
I probably should say one of the things that has been kind of unique here in Delaware for solar is we have a very large poultry industry. It's our largest agricultural sector, and within the past two years we ran out a program where we were offering 3% loans for poultry farmers who go through a program of farm energy efficiency measures. That's been very popular here too. The poultry industry in Delaware has really latched on to the value of solar. They tend to have land around their chicken houses, and there's lots of fans and heaters going on, and so they have a fairly big electric load. Last year, we did 22 commercial loans totaling about $5.5 million, and of the 22, 16 were for farms.
The other big issue here, I think like lots of states, is we're re-evaluating our renewable portfolio standard. I think that we will see some legislation around updating the standards as well as improvement of our community solar legislation. Right now we have legislation for community solar, but there are some barriers in it that we are hoping we'll get fixed this legislative session.
CEFF: What is the current state of the energy efficiency market in Delaware? What are its biggest current successes and challenges?
DePrima: We have a commercial loan program that offers the same kind of rates and terms as we do with solar and we've had a fairly robust couple of years. One of the areas we focus on, because we are low-interest and we're trying to help, is the nonprofit sector — community centers, churches, other kinds of nonprofits, municipal authorities. Some of that we've been doing in the solar sector, and we're finding interest in low-interest loans for energy efficiency there too. 
We have a residential energy efficiency loan program that mirrors the solar loans, but we don't find as much interest in that. I'm not sure what the barriers are there, but I think a lot of that is a lot of the big product companies can actually offer interest-free financing If you install their HVAC systems or their hot water systems, and I think we just can't compete with them in that market.
We're trying to drive interest into the low- and moderate-income sector, where there is the most need, where people are putting the highest proportion of their income towards utilities. In those areas, we're more trying to drive the demand than react to the demand. We're doing the marketing and outreach to try to convince folks that it's a good thing to take advantage of the programs, and change behavior.
One of the wonderful programs that we have here in Delaware is called "Lights On, Delaware Strong." We are funding a program that goes house to house in low-income neighborhoods and offers folks a free LED light that stays on for front porches, and a solar-powered security light for backyards. We're working with partners like churches that are embedded in the community, so people will open their doors to us. We offer to replace an incandescent porch light with an LED that's brighter, and it's also light-sensitive.
What we're doing is we're trying to make the neighborhood safer, but we use that when that door opens, we market energy efficiency measures and things they can do in their home, and we try to set them up with other programs like weatherization programs that exist throughout the country. In energy efficiency, we're trying to drive the market to the areas that we feel are most important.
We also have a brand-new commercial program that's just launching, and I think we're going to close on our first deal, which is over $3 million dollars. We think there's an appetite for more energy efficiency, and we think there's a need for more capital here in Delaware. I would say the PACE financers agree, because they are signing up to work here.
CEFF: What is the policy landscape like for energy efficiency? 
DePrima: I don't know if there are any barriers that are unusual. I think we have a great array of programs that we offer along with some utility programs, and the state of Delaware offers programs. I will tell you one of the past barriers has been that we actually had a state law that barred the regulated utilities — of which we only have one big one, Delmarva Power — from getting involved in energy efficiency programs. So we would always score low on indices because our utilities weren't really offering many programs. There were some changes in the law, and just this year Delmarva is going to start offering energy efficiency programs.
CEFF: What stakeholder decisions could further move the solar and energy efficiency markets forward?
DePrima: Well, I think the big thing on the table is trying to get our RPS legislation right. I think that's going to be the big thing on the plate policy-wise and so hopefully we're going to see a lot of that resolved. Delaware, like a lot of other states, is now looking to extend its RPS period, and we're looking to increase the percentages of both renewable energy and solar renewable energy, and then we're trying to fix the legislation so that we can get community solar going in Delaware. The legislation has not been introduced yet, but stay tuned.