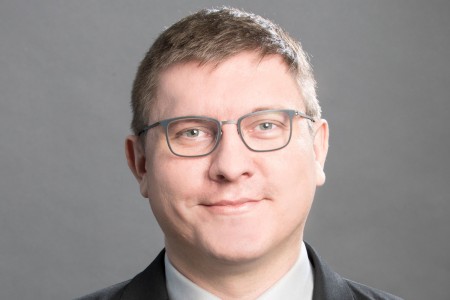 This policy memo was completed as part of the Yale Center for Business and the Environment's online Financing and Deploying Clean Energy certificate program, which trains and connects rising leaders to catalyze the transition to a clean economy. The application for the certificate's 2020-2021 cohort is now open. Learn more and apply here by March 1, 2020.
We invite policy-makers and stakeholders to consider the ideas in these memos and respond. Views expressed in the memos are the authors' own and do not necessarily reflect the positions of their employers. Find more memos here.
Subject:  National Energy Benchmarking for Commercial Buildings
To:  Energy and Commerce Committee, United States House of Representatives
From:  Joe Indvik, Head of Clean Energy Finance, RE Tech Advisors
Date:  January 3, 2020
in buildings represents one of the greatest untapped resources in the American economy. McKinsey estimates that investing $520 billion in high-return efficiency projects in U.S. buildings would result in $1.2 trillion in present value cost savings. Energy-efficient buildings are also more reliable, more valuable, less polluting, and healthier for their occupants. Despite the many private and public benefits of energy efficiency, building owners often do not implement energy conservation measures even if the financial returns are compelling. Many owners are unaware that there is an opportunity to conserve or do not fully understand the benefits. However, research consistently shows that simply making owners aware of their consumption, comparing against peers, and monitoring over time provokes action. The Energy Star program has found that buildings that consistently benchmark energy use save an average of 2.4% per year. As the saying goes, "you can't manage what you don't measure."
In response, many city and county governments have established mandatory energy benchmarking requirements in recent years. These ordinances require building owners to track property energy performance, compare against peers, disclose energy performance publicly, and in some cases take steps to improve underperforming buildings. While ordinances are a step in the right direction, their requirements vary significantly across cities, increasing compliance costs for owners with regional or national property portfolios subject to multiple sets of laws. In addition, most U.S. buildings are not currently covered by a benchmarking ordinance, leaving billions in cost savings and public benefits on the table.
Research consistently shows that simply making owners aware of their consumption, comparing against peers, and monitoring over time provokes action.
To capture the energy efficiency opportunity across the U.S. economy, I propose that the House Energy and Commerce Committee introduce a bill to establish a national energy benchmarking standard for commercial buildings. Building on the success of local ordinances, the proposed bill would create a national requirement while giving state and local governments the option to maintain more aggressive requirements if they desire. The bill would also establish a national energy performance target to measure the success of the law and articulate a shared vision for improvement that is consistent with global climate change goals.
Successful Local Benchmarking Ordinances
As of June 2019, at least 25 U.S. cities, counties and states have established energy benchmarking ordinances for commercial buildings. These policies cover more than 11 billion of the country's approximately 87 billion square feet of commercial floor space. All ordinances require tracking and comparison of energy performance, but they vary in terms of the types of buildings they cover, typically commercial, multifamily, and/or public; whether they require energy audits; and whether they dictate efficiency upgrades or performance improvements. Most ordinances mandate the use of Energy Star Portfolio Manager to track and disclose energy data, as it is a free and widely used tool for benchmarking. Ordinances commonly exempt smaller buildings, as they are often owned by small companies with minimal resources.
In a 2017 study, Lawrence Berkeley National Labs found that benchmarking ordinances caused a statistically significant 3-8% reduction in building energy consumption over a two-to-four-year period by making building owners aware of their consumption and how it compares to peers. The success of these local initiatives can inform the creation of a national standard.
Designing a National Standard
A national energy benchmarking policy must meet three criteria. First, it must be stringent enough to move the needle on energy performance across America's building stock. Second, it must be clear and streamlined, to avoid generating high compliance costs. Third, it must preempt less-stringent state and local policies while allowing ambitious governments to go further if they wish.
Therefore, I propose a policy with the following provisions, designed to adapt the most successful elements of existing ordinances to a national setting:
Benchmarking requirements: Owners of covered buildings must begin tracking and disclosing annual electric, natural gas and propane consumption as well as total square footage for their properties in Energy Star Portfolio Manager beginning in 2021. Each building will be assigned a standard Energy Star score of 0 to 100 based on its percentile ranking compared to the energy consumption per square foot of similar buildings (for building types where enough data is available to compute a score).
Improvement requirements: Beginning in 2023, any building with an Energy Star score under 50 must undergo an energy audit every five years, conducted by a certified professional.
Buildings covered: All commercial and multifamily properties above 20,000 square feet will be subject to the policy. Smaller properties may voluntarily participate if desired.
Penalties: Owners that fail to track and disclose consumption will pay a fine of $250 for the first month for each building out of compliance and a fine of $100 per day per building thereafter.
Preemption: The law will preempt any state or local laws that are less stringent, including those with voluntary compliance, more flexible eligibility or no Portfolio Manager requirement. Any provisions of state or local laws that are more stringent than the national requirement will be valid, including those that require performance improvement or specific conservation measures.
A national target: Congress will establish a national energy performance improvement target for commercial buildings, expressed as a percentage reduction in energy use per square foot. The target will be set at a 30% reduction over the 2021 baseline by 2030, which is consistent with the global reduction that the International Energy Agency estimates is necessary to avoid the worst effects of climate change. The EPA will track progress toward the target and report to Congress annually. The target will not apply to individual buildings, but rather set a national baseline to measure overall progress while highlighting the importance of energy efficiency.
Benefits of Benchmarking Legislation
A benchmarking policy can generate bipartisan support because it will boost the competitiveness of the U.S. economy. Commercial and residential buildings account for 40% of total energy consumption in the U.S., so a small improvement in efficiency can dramatically increase the energy productivity of the national economy and reduce dependence on fossil fuels. The U.S. spends $185 billion annually on energy costs in commercial buildings. If this policy leads to the same 3-8% improvement in energy performance as city ordinances, it would generate $6-15 billion in annual savings that could be reinvested in more productive uses.
At the same time, a benchmarking policy focused on tracking and disclosure rather than mandatory improvements will give building owners the freedom to undertake energy efficiency in the most cost-effective way. The performance data disclosed under this policy will also help investors, financiers, researchers and tenants identify high-performing buildings while reducing reporting burden for property owners subject to multiple ordinances — securing political support from these groups over time and driving value in the real estate marketplace.
In sum, a national energy benchmarking policy will equip building owners with the information they need to make smart energy decisions without imposing unnecessary regulatory burden. Your committee members can take a powerful step to ensure more reliable, less polluting, healthier buildings by introducing this bill to the House.
To comment on this article, please post in our LinkedIn group, contact us on Twitter, or use our contact form.