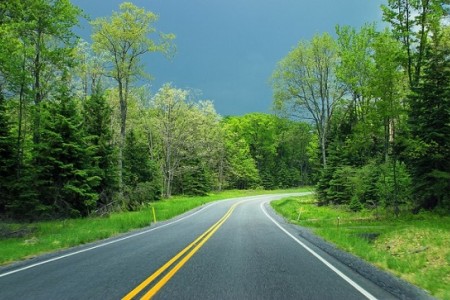 Clean energy is competing with natural gas in Pennsylvania. As the state attempts to optimize its renewable energy incentives, the market is chugging forward with some difficulty, according to Rob Altenburg, director of PennFuture Energy Center. In this interview, he explains some of the roadblocks that exist. 
CEFF: How would you describe the solar-energy market's current successes and challenges in Pennsylvania?
Altenburg: The market for distributed generation in Pennsylvania has seen some acceleration in the past couple of years. There is significant interest in enabling new programs like community solar. But utility-scale solar isn't growing as much as it could.
One of the main factors has been depressed Solar Alternative Energy Credit (SAEC) prices.
Until recently, Pennsylvania accepted Solar Renewable Energy Credits (SRECs) from any state in the PJM region. This led to a flood of out-of-state credits that depressed prices.  
While we've recently passed a law, Act 40 of 2017, limiting out-of-state credits, our relatively low (RPS) target of 0.5 percent by 2021 and a significant amount of grandfathered credits will probably [lead to] continued low SREC prices.
We also have significant competition from fossil fuels. The fracking boom has caused a glut of natural gas on the market. Gas companies further benefit from the lack of a severance tax and other preferential tax treatment. They also benefit from the lack of a price on carbon pollution and other environmental externalities.
We see significant political pressure to expand the use of natural gas even when other alternatives like solar make financial sense.  While solar is still competitive in this market, the growth is slower than it could be.
Market uncertainty is also a factor. Recent developments with and PJM make it difficult to predict what the long-term effect will be on RPS programs or other efforts to encourage solar.
Also, there are continued calls for some form of a bailout for our nuclear plants and/or coal plants. Not knowing how this will be resolved may be further slowing solar development.
CEFF: What is your perspective on the energy efficiency market's successes and challenges at this time in Pennsylvania?
Altenburg: continues to be incredibly cost-effective. [But] Pennsylvania isn't achieving anywhere near the technical and economic potential.
We have made some legislative advances such as the recent passage of a bill enabling Commercial Property Assessed Clean Energy (C- ), but we are continuing to see efforts to weaken energy efficiency programs through opt-outs or other means.
One of the challenges is that our energy efficiency [legislation,] Act 129, contains an investment cap that is not indexed to inflation. That means that the amount of real dollars available for these programs is declining while the most cost-effective measures have likely already been implemented. 
CEFF: What stakeholder decisions would catalyze forward movement in these two markets in Pennsylvania?
Altenburg: There are a number of policy changes that could make a significant difference.
One broad area [would be] to improve the access to capital.
There has been some progress with enabling C-PACE.
We do have provisions in state law for performance contracting, but other programs would be helpful. [They could] be some sort of loan-loss reserves or interest rate buy-downs. They could also be dedicated programs to match tax-equity investors with projects.
Other policy changes could indirectly impact this. For example, expanded use of long-term contracts would attract private capital.
When it comes to expanding distributed solar, some form of virtual net metering or community solar is important. Somewhere between 50 and 75 percent of Pennsylvania households lack effective access to solar because they are renters, live in multifamily housing, or can't afford or install solar.
Overall, we have the technical capacity to fulfil 30 percent of our power needs with distributed solar, but until we address community solar, we'll be limited in what we can achieve.
We are currently working on a project with Pennsylvania Department of Environmental Protection. This was funded by the United States Department of Energy. [It involves] convening a stakeholder process to investigate pathways to significantly increase solar in Pennsylvania from 0.5 percent by 2021 to 10 percent by 2030.
This process has involved over 500 stakeholders [that include] the solar industry – as well as government, utilities and nonprofits. Currently, we have a report containing our modeling results. It outlines a number of strategies we've identified.
Some of these – [introducing] C-PACE, [setting up] alternative ratemaking, and fixing the SREC borders – have already been addressed through legislation.
Others, such as community solar, are gaining interest. But they have not yet been implemented.
Note: Emma McDonald contributed research to this article.
Join our LinkedIn group to discuss this article. You may also email the author directly using our contact form.