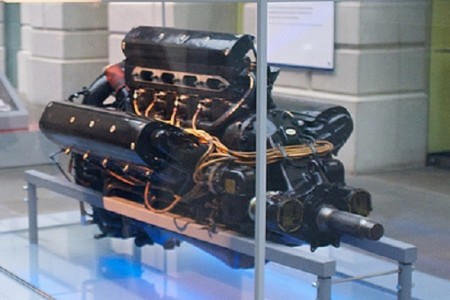 What insights about the cleantech startup ecosystem can accelerate the clean energy economy? Speakers on a panel at Horizon18 in Boston on Oct. 11, "Game Changers in the Clean Economy Marketplace: Innovative Solutions for the Future," said that while some dynamic trends are taking place in the market, they recognize the obstacles that slow down new startups and technologies.
This conversation took place in the context of a chilling announcement from the (IPCC) last week. The world community will have to make an unprecedented and extraordinary effort if it is committed to keeping global temperatures from rising more than 1.5 C. 
Meanwhile, it takes time to ramp up technologies and startups. And investment can be hard to come by.
"Cleantech is still down from 2011 – from 7.5 billion to 5 billion and stagnant," said Jarett Carson, managing director at Enertech, who moderated the panel. "That is in direct contradiction to the challenge offered by the IPCC."
Emily Reichert, CEO of Greentown Labs, said she encourages and supports startups continually. "We support the early-stage cleantech entrepreneur and make them successful in solving an energy or environmental challenge. We have gap areas that we focus on. They struggle with finding access to capital and investors. They struggle with finding access to corporate partners. They struggle with manufacturing."
Greentown Labs hosts close to 100 companies in around 1,000 feet of space in the Boston area, Reichert said. There is a positive synergy between universities, investors and businesses in this metro area, which makes it a prime location for a startup accelerator.
"10 years ago, there was definitely a green bubble," Reichert said. "They were not experts on energy like the folks on this stage. All investments aren't necessarily smart investments. We need to look at that when we think about cleantech going forward - rather than [having] folks just wading into the green space because it's hot and getting burned because of it."
"When I look at and think about venture capital dollars coming into the sector, I think about why they are putting money into this sector. The answer is to get returns. There have been very limited returns to date," said Adam Bergman, senior vice president of cleantech banking and head of Wells Fargo's agtech practice.
For a traditional Silicon Valley venture capital company, the desired time horizon for ROI is 5-10 years, Bergman said. Cleantech investments take longer to yield returns.
This is where other sources of capital have come in to fill the gap.
"There's been a dramatic increase in corporate capital and family-office money that is coming in here," Bergman said. "These organizations can have a longer time horizon."
Some of that corporate capital is coming from BP.
Daniel Gilmour, vice president of business development at BP Technology Ventures, said that his company takes a two-pronged approach to cleantech innovation. First, the company takes technology that is developed inside the company to external markets. Second, through BP Technology Ventures, it takes startup ideas in-house for development.
"BP has a long history of investing in game-changing technologies," Gilmour said. "What we do is try to nurture and grow those businesses."
If BP did not take the initiative and move forward with cleantech, Gilmour said, the company would be left behind by the market. "For BP to be around in 100 years, we need to be part of the energy transition. Most of these technologies are highly disruptive for our existing business. We need to be active participants. It's a huge challenge. We don't have all the answers, but we can play a part in shaping a part of the transition that's moving forward." 
"We need to be very, very sensitive to our customers demanding ever more environmentally friendly products and services. Everyone thinks about the millennials. We need to be inspiring our workforce. That's an imperative," Gilmour said.
It is possible that the pro-environmental climate of public opinion in the United Kingdom may have influenced BP's decision to be more proactive than some other fossil fuel companies.
When large companies like BP partner with startups, that can encourage them to be creative, Reichert said. "Startups work in a world where anything is possible and everything is possible. That thinking is very different from what you might observe in a larger company where there are… rules and guide rails that can tend to interfere with innovation. Startups can provide inspiration, new ideas, and passion."
"We need to see more companies making money. You'll see more capital coming in then and more exits. I am more bullish on this sector today that I have been since 2008-2009," Bergman said. "20-25 percent of the investible capital today is [designated as] environmental, social and governance (ESG)."
"What we're seeing is more dollars coming in, more equity coming in," said Tom Burton, founder and chair of Mintz Energy & Sustainability Practice. "We saw a large storage deal. It's going to allow for a comfort level around piloting. I'm kind of bullish and positive that we're going to be seeing more fund formation. Some family offices have that patience and can ride that adoption curve."
Energy storage is going to be a key challenge and turning point for cleantech investors now, Reichert said. "It's the big challenge we face and the big opportunity. I would hope that states and cities and investors that are putting investment capital and strategic capital in this space would look into how we can put energy storage in place."
Burton said the movement toward distributed generation is very dynamic in developing nations. "Companies have taken the solar technology and the storage technology wireless and put together a package that allows for lighting and phone charging. You solve a number of problems in that convergence."
As BP moves toward innovation, Gilmour prioritizes advance planning. "Our focus is on deployment. That leads to revenue for the company. It requires a lot of upfront strategic clarity before we move forward to make an investment. We are making sure we add value and create value. We want to make sure there's really a good fertile ground for the investment that takes place."
Join our LinkedIn group to discuss this article. You may also email the author directly using our contact form.