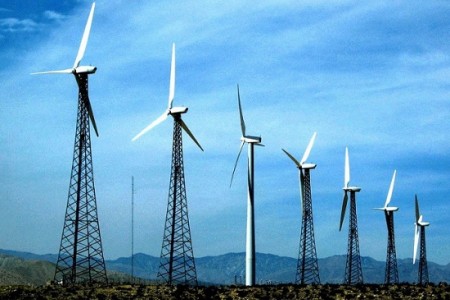 Will utilities upgrade as they encounter new technologies or get left behind? That's what attendees discussed at one of the final sessions at the Future of Energy Summit in New York City on April 10.
When it comes to software, electric utilities are sometimes very far behind other companies. One of the key barriers identified during Clean Energy Finance Forum's Electricity Evolution series has been challenges about the need to prove unfamiliar technology to this market.
Research for the series showed that utilities express concern that software may become obsolete. They have to test each new version that is published to make sure it can be used safely. One utility staffer who requested to remain anonymous said they were very excited to have upgraded to Microsoft Office 2007.
The panel at the summit did not discuss what resources utilities would use to generate power. Instead, it evaluated how the utilities themselves could change how they operate.
Julia Attwood, technology analyst at Bloomberg New Energy Finance, led the conversation. She said the next phase for utilities will be catalyzed by the use of machine learning and the Internet of Things (IoT).
The Internet of Things (IoT), according to Techopedia, is "a computing concept that describes the idea of everyday physical objects being connected to the Internet and being able to identify themselves to other devices."
Unfortunately, according to Electricity Evolution, utilities are not incentivized to invest in digital technology and are often financially penalized for doing so. The utility business model is directly contrary to that of the Silicon Valley innovation model. And utilities are unlikely to embrace a "go at it alone" approach without regulatory pushing or pulling via requirements or incentives.
More power generation will come from renewable and intermittent energy by 2040, Bloomberg New Energy Finance's "2017 New Energy Outlook" says. This means that new technology will be needed to properly manage the grid.
If used correctly, these new tools could make the grid more efficient, clean and resilient. The problem is that utilities are in the very early stages of thinking about how these technologies can change the way they operate. The Clean Energy Finance Forum series "Electricity Evolution" breaks down some of the barriers that utilities face.
"Digitalization is really an enabling capability to provide the opportunity to have affordable, sustainable energy that we can use efficiently and effectively," said Andy Haun, CTO for microgrids at Schneider Electric North America.
How Digitalization Works
Attwood said the IoT would haves a four-step process when it interconnects with the electric grid. First, machines connected to the grid would generate data. Second, that information would be processed. Then, networks would transmit some of the data. In the last step, platforms would organize it for use.
Practically speaking, a more digitalized grid could predict when a wind turbine or power plant would fail. It could also optimize energy systems – such as wind turbines – by automatically adjusting them to respond to environmental conditions or to address consumer demand.
Attwood said the automation would lead to lower costs, better forecasting, and renewables integration. It could also increase demand for software and hardware.
A McKinsey & Company article, "The Digital Utility: New Opportunities and Challenges," argued that real economic gains can be made by utilities by going digital. "Conservative estimates supported by analysis of real-life cases suggest that digital optimization can boost profitability by 20 to 30 percent."
The 2018 Power and Utilities Industry Outlook listed digitalization as one of the positive long-term trends for utilities.
Some of the big players in the technology industry are looking to partner with utilities to seek digital opportunities. Attwood said Oracle, General Electric, Schneider Electric, Amazon, Opower and others are exploring the benefits.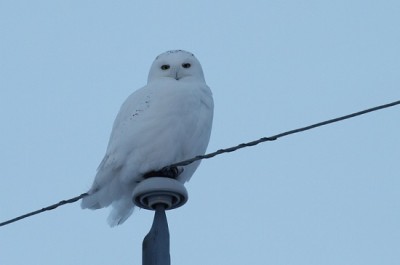 What Utilities Are Doing
While the technology offers interesting possibilities, are enough utilities planning to use it? Attwood said evidence, impetus and trust were all missing when it came to convincing utilities that this was a good idea.
One problem with digitalization is the difficulty of defining the benefits it provides, said Mike Carlson, president of Siemens Digital Grid North America. "Pilots are not our favorite experiences. How do you bring value today with a viable and agile infrastructure for tomorrow?"
"What is the Netflix for the utility model?" asked Sonny Gang, managing director of global energy solutions at Uptake, describing the need for modernization. "Thomas Edison could run any utility in America today." This lack of progress is virtually unheard of in other major industries.
In this light, consumers' ability to defect from the grid in the future is a big threat to the utilities, Gang said. "What are we doing to prepare for that?"
The industry needs urgent help to solve this problem, Carlson said.
In contrast, another panelist, Amy Francetic, managing director of Inenergy Future Fund, had bullish predictions about the potential shift. "It will transform transportation and mobility. Especially as you think of electric vehicles. People [are] thinking about batteries in their homes."
Thinking about the impact of digitalization on multiple levels should include considering one's vehicle, one's building, and the grid, Francetic said. Her fund has been working with asset managers who are piloting and implementing digital solutions.
Why the Transformation Is Slow
Despite the enthusiasm for these new technologies, many utilities are still coming around to further digitalization.
A recently released survey from Bain & Company said that only 50 percent of those surveyed believe their firms are investing in a digital vision or feel compelled to change. "More than 50 percent indicated that their companies are not using digital technologies to reduce R&D times, improve safety, or gain more insight into their supply chains." Only 28 percent said their companies are working to improve their data and automation. The companies often did not even monitor for potential digital disruptors.
It is clear that the way forward is under heavy debate. Whether utilities are able to get ahead of the curve or will fall behind remains an open question.
Advocates will continue to push the conversation forward. Given digitalization's impact on many activities in the United States, from ordering taxis to receiving news, it may only be a matter of time before it disrupts the electricity industry. However, the industry is highly resistant to software modernization. This poses extensive challenges for the road ahead.
Note: Ben Bovarnick and Sara Harari contributed research data to this article.
Join our LinkedIn group to discuss this article. You may also email the author directly using our contact form.