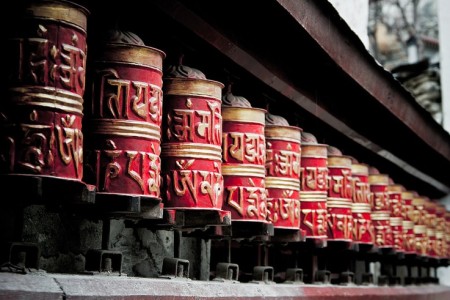 Combining renewable energy with female empowerment, Empower Generation is an organization introducing solar energy and unique business practices to the Terai region in Nepal. By training women in rural communities to start, manage and expand their own businesses, Empower Generation uses entrepreneurship as a tool for social, economic and technological change.
Solar energy also provides a reliable source of power. Due to Nepal's unreliable electrical grid, energy is rare throughout the country.
As stated by Anya Cherneff, co-founder and executive director of Empower Generation, the organization lets women become entrepreneurs by providing support in many different forms, including marketing and branding materials, products, and workshops. These sessions help teach business skills such as supply-chain management, human-resources training, market and sales training, and peer-to-peer learning.
According to the Empower Generation website, upon establishing their own businesses, women can then start hiring individuals in their local communities as sales agents. Empower Generation works with these small businesses to provide a wide variety of solar energy devices ranging from individual lanterns to home systems, water filters, and clean cookstoves. This meets the high demand for reliable, clean energy, which is hard to find in rural regions of Nepal.
According to a 2011 Living Standards Survey done by Nepal's Central Bureau of Statistics, nearly 90 percent of rural households use fuels such as plants, firewood and dung. These may release pollutants in the air when burned, leading to serious health risks. As a result, renewable energy is seen as an important milestone in improving the lives of people in these rural communities. 
CEFF interviewed Anya Cherneff, the co-founder and executive director of Empower Generation.
CEFF: My first question deals with Empower Generation's approach in the Nepali communities and how you are teaching them how to be entrepreneurs and have a business model. Could you elaborate on this model and what benefits it has as opposed to a more charitable initiative?
Cherneff: We take a market-based approach because it's a way to make the adoption of clean energy sustainable. If you are just providing a solar lantern for free to a family in need, they might use it or they might not. But then what happens afterwards? What if it breaks? There's no one there who's financially incentivized to service it. There's no shiny new model with more features that you can upgrade to. If you really like the product but want to do something else, there's no customer education. So it's just a product if you don't provide a market for it to exist.
CEFF: Would you say that you are not just providing the support but are also teaching them about the product?
Cherneff: We're creating consumer awareness, customer education, and options. I don't think that you would be happy if you didn't have any electricity and somebody just came and gave you one solar light with one bulb and was like, "Ok, that's it! See you later!" There was only one light, you didn't get to pick what you wanted, and you don't have access to market-based economy consumables or life-improving products that you need. It's more about creating access than it is providing a one-off product.
CEFF: Along the lines of support, has there been any pushback from Nepali communities to this empowerment of women in the business sector?
Cherneff: The only negative response that we get from the community is initially just hesitation and no understanding. Many times, husbands will feel apprehensive about letting their wives go to another training which is taking time away from their responsibilities at home. But then, once the women are trained and are provided an opportunity to earn money, the business is earning money, the husbands can work as sales agents earning e, and the community is getting benefits from products that are being sold, we don't really see any sort of resistance.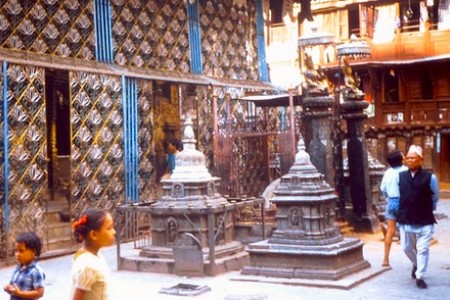 CEFF: I saw on Empower Generation's website that some of the plans for the future are to pilot a pay-as-you-go home-solar system. What exactly was the reception for the pilot project? Was it overwhelmingly positive or was there any apprehension?
Cherneff:The pilot, overall, has had great interest. But the electricity market in Nepal has changed drastically this year and the demand for pay-as-you-go solar has gone down –  along with all types of solar. So I wouldn't necessarily say that it was a response to that. But I think that the ability to offer formalized credit to customers is something that's always welcomed because it can be a real struggle to access financing.
CEFF: What was the change in Nepal's electrical market that led to this decrease in interest in solar?
Cherneff: At the beginning of the year, the Nepal Electric Authority became much more reliable and stopped having as many daily blackouts.
CEFF: In response to this change, has Empower Generation worked with entrepreneurs to introduce the idea of adapting to a changing market?
Cherneff: We are all exploring other products that our customers need and how we can deliver those. So diversifying our product stream, looking into other business opportunities for entrepreneurs where it doesn't make sense to distribute certain products any more, and finding products that sustainably use energy are all being done by the product distributors.
CEFF: Does Empower Generation have any plans to expand beyond the plains region into the mountains or foothills where the grid may not be as reliable?
Cherneff: We're focusing more on areas in far western Nepal and other communities where there is less access to the grid.
CEFF: As Nepal's electrical grid continues to become reliable in the coming years, do you feel that these entrepreneurs will be able to sustain their businesses and continue selling renewable products or do you potentially foresee a divergence from renewable energy products into this wider array of diversified products?
Cherneff: I think there's always going to be room for, a need for, and a demand for renewable energy. But I think that for people that have established their business by providing energy, energy is just a platform in order to provide access to a whole host of things like communications, health services, other types of technology, etc. It's just the beginning.
CEFF: So far, Empower Generation has piloted the pay-as-you-go financing model - and it is also considering mobile banking as possible payment. Could you please expand more upon that model and explain if there is any currently existing infrastructure for it in Nepal?
Cherneff: Yeah. Mobile banking in Nepal is not as prevalent as in some countries in East Africa such as Kenya, for example. It is definitely still in the beginning stages. There is relatively good mobile coverage in the country, so there is definitely potential for it. One of our ideas for when we were piloting mobile payment was to hopefully offer energy as a catalyzing product to promote mobile-money adoption - to have agents that are distributing Empower Generation's suite of products also being mobile-money agents and signing up customers.
But to date, the mobile-money network has not really taken off. It has not been that positive so far because there is a lack of top-level engagement from different banks and it's not so easy for customers to use mobile money. I think that the lack of interest from the major banks is the major area of concern because without it, it's very hard for local branches to begin to offer these services.
CEFF: On the Empower Generation website, it mentions that Empower Generation is also planning on expanding into Myanmar. What has been the progress and response there?
Cherneff: We are running a small pilot in Myanmar. We have trained 10 women and sold approximately 150 products, I'm not quite sure exactly what the number is. That was successful and the response was positive, we got lots of insights and learnings, and now we are working to form partnerships with a few other local organizations to launch a few other pilots in other areas of the country.
Join our LinkedIn group to discuss this article. You may also email the author directly using our contact form.