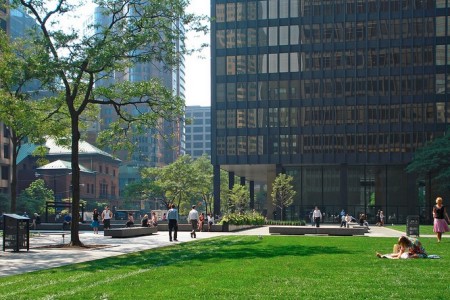 What are the creative new ways that smaller companies are entering the market for renewable energy? To find out, Clean Energy Finance Forum spoke with Jim Boyle, CEO and chairman of Sustainability Roundtable, Inc (SR Inc).
Renewable energy certificates (RECs) are becoming an increasingly popular way for companies of a variety of sizes to reduce their carbon footprints. RECs also help companies support the production of renewable energy and meet or exceed their corporate-sustainability goals.
Because few companies have the property and infrastructure necessary to generate their own renewable energy onsite, the procurement of off-site generation through RECs can be an attractive alternative.
A REC is not energy; it merely represents the production of 1 MW of renewable energy and the associated environmental benefits of that production.  The purchase of RECs incentivizes utility companies to produce renewable energy. It also allows companies to offset their carbon footprints purely through a contractual agreement with the utility company.
SR Inc is a for-profit organization based in Cambridge, Mass. whose mission is "to help accelerate the development and adoption of best practices in more sustainable business."
"A very small percentage of companies have the right match of real estate and load profile to meet all of their energy demands with on-site renewables," Boyle said. "Consequently, most companies committing to ambitious goals recognize that they will achieve most of their GHG-emission-reductions goals through off-site renewable energy."
Aggregated Procurement
Boyle and SR Inc have helped develop a new way for small companies to be competitive in the market for procurement of off-site renewable energy. It is called aggregated procurement.
Aggregated procurement allows several companies to join together under a single contract for the purchase of renewable energy credits or certificates, Boyle said. By joining together as a single, contractually bound unit for the negotiation and purchase of renewable energy, these smaller companies can be successful in a competitive market and obtain renewable energy at affordable prices.  
In 2014, SR Inc began advising a small number of clients on the benefits of virtual power-purchase agreements (VPPAs) and the associated contract for difference (CD) – two legal mechanisms that facilitate the procurement of renewable energy in a predictable and financially strategic manner.
"VPPA/CDs are a financial transaction where the corporate buyer does not generally take title to the energy produced," Boyle said. "Instead, the corporate buyer commits to a minimum price that enables the developer to obtain financing for the project and receives bundled RECs in return."
A CD allows the company to hedge against the predicted rise of traditional energy costs by establishing a "strike price," which is a per-MW base price for the company to purchase renewable energy.
If the developer sells the energy at the strike price, the transaction is straightforward.
If the developer fails to sell energy generated from the project at the strike price, the company provides the difference, so the developer is always guaranteed a minimum purchase price from the company.
According to Boyle, this is one main way VPPA/CDs support the development of renewable energy. If the developer sells the energy above the strike price, the company is awarded the difference.  While most companies don't focus strongly on the potential for profit, this added bonus could help companies generate a positive net present value (NPV) for their renewable energy transactions.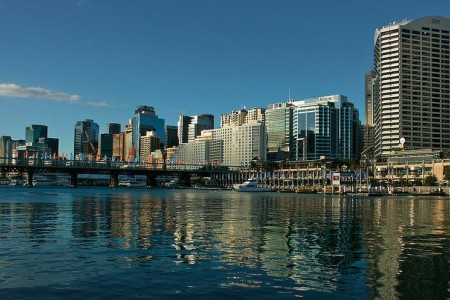 Bundled RECs
Boyle said RECs come in two forms: bundled and unbundled.
Bundled RECs are tied to the actual production of renewable energy at a specific time, location and facility. They are sold in conjunction with the actual energy produced.
Unbundled RECs represent only the production credit of renewable energy, and are used solely for modeling purposes.  They do not represent actual, specific energy generation at a given location and time and are sold separately from the energy itself.
Many companies are moving toward bundled RECs because they typically represent a strong commitment to renewable energy sourcing and a close relationship with the energy production, Boyle said.
Boyle said he is pleased to see that VPPA/CDs have become popular.  He notes that they are now one of the most common contract types for renewable energy purchases for both elite "super users" and aggregated smaller companies.
Forward Momentum
The number of companies, both large and small, that are developing and declaring sustainability goals continues to increase, Boyle said.
These goals can be a mix of general but vague statements such as a commitment to "source sustainable products" and specific metrics such as "reduce overall energy use by 20 percent from 2000 levels."  The procurement of some or all of a company's energy from renewable sources is often a goal.
Boyle said he has seen how many companies are committed to increasing the portion of their energy sources from renewable resources. They often find themselves motivated to do so by two distinct stakeholder groups: employees and customers.
The most competitive employees and a growing number of customers, Boyle said, are especially interested in seeing the transparency provided with VPPAs and feel good engaging with companies who "walk the walk" and are "part of the solution."
For these companies, having bold and clear GHG reduction goals and renewable energy-procurement goals is key to their overall success. Customer and employee motivators often supplement the support from shareholders and investors.
Practical Advice
SR Inc advises companies just starting the process of procuring renewable energy to begin by forming a diverse internal and external team of trusted legal, financial and operations advisors to help them navigate the process and provide sound guidance, Boyle said.
One example Boyle provided is that a common barrier for companies considering the procurement of renewable energy is the misconception that prices are higher than then really are. He encourages companies to reevaluate the market, even if they priced renewable energy only a year ago.
A favorable market, combined with the benefits provided by a VPPA/CD and the expertise of experienced advisors, can help companies of any size find a renewable energy option that is right for them.
 "The bottom line is that the opportunities for high-credit buyers of electricity in the United States have expanded dramatically in the last 12 to 36 months," Boyle said. "Executives interested in taking advantage of time-sensitive federal tax credits (now 30 percent and declining annually) and historically low interest rates should examine how they might build the right internal and external team of experts to examine and pursue these opportunities."
Boyle said SR Inc is excited with the progress it is making toward helping smaller companies come together for renewable energy procurement.
Note: This article was updated on 11/21/2017 to indicate that SR Inc is a for-profit organization.
Join our LinkedIn group to discuss this article. You may also email the author directly using our contact form.