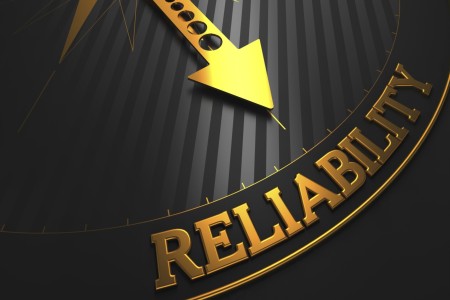 This announcement by Abhilasha Purwar, Craig Connolly, and Bryan Garcia shows why the Connecticut received a national award. Purwar is a writer at Clean Energy Finance Forum. Connolly is the managing director of marketing at the Connecticut . Garcia, president and CEO of the Connecticut Green Bank, is in a leadership role on the advisory board of Clean Energy Finance Forum.
The performance of the Connecticut Green Bank shows clean energy can be economically lucrative and make good business sense. As a result of these accomplishments, the Ash Center for Democratic Governance and Innovation has selected the bank from 500 applicants for the 2017 Innovation in American Government Award. A public announcement took place in Hartford, Connecticut on July 27.
In the five years since its inception, the Connecticut Green Bank has invested $175 million. It data show that it has attracted over $915 million of private capital to clean energy projects that deployed over 234 MW. It achieved this feat with an annual operating budget of about $30 million.
In the summer of 2011, Governor Dannel P. Malloy established the Connecticut Green Bank.  The Connecticut General Assembly provided bipartisan support to the Public Act 11-80. This act repurposed the electric ratepayers' system benefit fund and allocated a portion of the RGGI proceeds to capitalize the nation's first state-level green bank. (Regional Greenhouse Gas Initiative (RGGI) is the market-based cap-and-trade emissions trading program of the nine northeastern states in the United States.)
Evidence that we have seen at the Connecticut Green Bank shows these investments have helped spur a green economy in the state. They have helped households and businesses reduce their energy bills. They have also created local job opportunities while building low-carbon energy infrastructure.
Investment in the Clean Trillion
In its 2014 report, Ceres estimated that an additional $1 trillion per year of clean energy investments are needed through 2050 to transition into a low-carbon economy and limit the global temperature rise to 2 degrees Celsius. The term is now popularly known as the "clean trillion."
Connecticut Green Bank is a quasi-public agency with a mission to bridge this investment gap. It leverages a public-private financing model by using limited public dollars to attract far larger amounts of private capital.
Innovation in Public Finance
Public and private institutions have tried various models to attract higher investment, spur innovation, or de-risk assets.
Connecticut Green Bank's performance information shows it was designed with a mandate to transition away from grants and subsidies. It developed a safe underwriting approach to ensure low default rates. This mechanism allows for the capital to be recycled and leveraged to yield higher deployment, resulting in a more sustainable financing model.
The Act 11-80 provided the green bank with a flexible set of financing tools. It could use debt or equity instruments, leverage credit-enhancement underwriting, or even issue bonds. The act resulted in creation of a quasi-public bank that was willing to see beyond just the financial returns and take social returns into account.
In effect, the Connecticut Green Bank became a source of cheaper risk-adjusted capital. This attracted more private investment in the overall capital stack. It catalyzed markets that traditional investors were not willing to invest in. The bank's data show that with the help of these market mechanisms, in past five years, the state has reduced subsidies for rooftop solar PV by 80 percent while increasing deployment by over 2500 percent.
2017 Innovations in American Government Award
These efforts and innovation of Connecticut Green Bank recently received recognition in form of the 2017 Innovations in American Government Award. It is sponsored by the Ash Center for Democratic Governance and Innovation at Harvard Kennedy School of Government. The award includes a $100,000 grand prize to support the replication and dissemination of the initiative. This finalist presentation shows why the award was given.
A Ripple Effect to Expand the Movement
What started as the ideas of Professor Dan Esty, then commissioner of the Connecticut Department of Energy and Environmental Protection; Reed Hundt, president and CEO of Coalition for Green ; and Alex Kragie, program director of Coalition for Green Capital have now been shaped into a movement partly led by the Connecticut Green Bank. This movement uses public funds responsibly by attracting and deploying more private investment in green energy for states' economic and environmental success.
Connecticut Green Bank staff have been in dialogue with other stakeholders and see that the movement is expanding. The green banks below were created after the Connecticut legislation passed.
Several green banks have been established since then and more are under development. Ontario, Nevada, and District of Columbia are seeking to develop their green banks. And efforts are underway in China and India – two of the world's top three polluters.
As a leader in the green bank movement compelled by a shared mission of innovation, education and activation, the Connecticut Green Bank is rapidly accelerating the growth of green energy. In 2016, a Green Bank Act supporting the creation of a national green bank in the United States was introduced in the House and the Senate. Similar legislation is advancing in 2017.
The Success Story of C-
The Connecticut Green Bank introduced Commercial Property Assessed Clean Energy (C-PACE) in 2012 to allow benefit-assessment financing for commercial, industrial, nonprofit and multifamily properties.
In collaboration with the Clean Fund, it securitized over $30 million worth of C-PACE transactions (one of the first such efforts).
Its early success caught the eye of Hannon Armstrong which, as a result, went on to engage in a $100 million public-private partnership with the Connecticut Green Bank.
Inclusion in Prosperity
The effects of energy and climate change are directly linked to the incomes, health and resiliency of community members. Often, people who are experiencing poverty and economic insecurity are the most vulnerable.
In 2016, Connecticut Green Bank launched a partnership with Posigen, a developer based in New Orleans that specializes in providing solar and energy efficiency solutions to low- to moderate-income households. This transaction extended the solar lease program in Connecticut, which has enabled over 900 projects worth about $25 million.
Posigen's first customer in Connecticut, Susan Clawson, said she was surprised and skeptical about the offering. No money down and no credit rating required felt too good to be true. After the project installation, her first electric bill was $26.37. She said she thought the utility made a mistake, but the result was true. Since then, she has become a customer service representative at Posigen.
Typically, such transactions are perceived to be risky and ignored by traditional investors. However, Posigen had previously demonstrated this model successfully in Louisiana. The operational portfolio in the state had low default rates and the attractive returns, which formed the basis of the underwriting, said Benjamin Healey, director of clean energy finance at the Connecticut Green Bank.
Blackstone Backed Onyx in a Partnership
In 2016, Connecticut Green Bank extended the commercial lease program by partnering with Blackstone's portfolio company, Onyx Renewables.
Since its inception, Connecticut Green Bank had worked extensively on financing commercial and industrial solar projects in Connecticut, leading to over 10 MW of deployment. It had formed partnerships with around 15 local developers.
This partnership, in effect, transitions the project pipeline to Onyx and frees up some resources at the Connecticut Green Bank for other projects.
On the other hand, it allowed Onyx to deploy capital to not just large investment-grade commercial and industrial customers but also to finance small businesses, communities, and customers who are not covered by such grading, said the President of Onyx Renewables, Ja Kao.
Expansion with a Green Bank Academy
Connecticut Green Bank engages in innovation in policy and government. The underpinning concept is the difference between "giving money" and financing. It has brought together various capital providers, contractual partners, business stakeholders, home owners, utility companies, and academic institutions to spur a green economy in Connecticut.
The model is now reproduced nationally and internationally. As this movement spears ahead, it will face challenges of replication and expansion. To maintain the same level of diligence, the industry will need a generation of "green bankers" with deep knowledge and high motivation.
Connecticut Green Bank has partnered with various academic institutions and think tanks. It actively participates in conferences and workshops to disseminate this knowledge and model.
The organization intends to use the prize money to invigorate its outreach efforts. Its board of directors has reaffirmed its commitment to the movement by recently matching the prize with another $100,000 contribution. The combined resources will enable it and its partners to optimize the Green Bank Academy's offerings and accelerate the replication and dissemination of the green bank model.
As the movement spears ahead, it will undoubtedly face challenges related to momentum, leadership and staffing. The Green Bank Academy will serve to train industry "green bankers" who not only possess the requisite set of business skills to lead but also share the innate desire to realize the vision of "inclusive prosperity."
Join our LinkedIn group to discuss this article. You may also email the authors using our contact form.