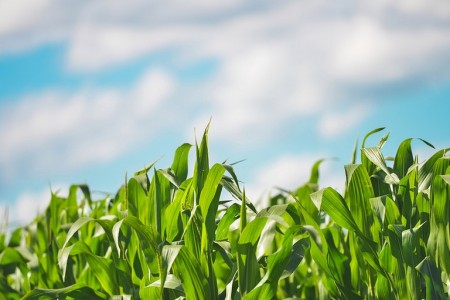 Two international awards for climate finance are starting to work together. On Dec. 5, the Global Innovation Lab for Climate Finance announced its three winners. In the same email, Finance for Resilience (FiRe) named its four finalists. FiRe will narrow down the list to two winners at the 2017 Bloomberg New Energy Finance (BNEF) conference in April. 125 project developers applied for one or both competitions.
"The origins of the two were separate," said Abyd Karmali, managing director of climate finance at Bank of America Merrill Lynch. "They have been consolidated under Climate Policy Initiative's (CPI) joint secretariat. So I think there is a lot of complementarity now emerging. CPI is able to direct these ideas to either the innovation lab or FiRe. Some of these ideas do emerge from one and then go into the other. The process has seen some synergy after the last couple years."
The scoring process involves a group of advisors, Karmali said. He is one of them. The lab's principals screen proposals based on whether they are:
innovative in addressing barriers
actionable in a relatively short time frame
catalytic in mobilizing private capital
movable from public finance to private finance
The lab's award is not financial. "There's no gold cup or anything like that," Karmali said. "The members of the lab who come from the private sector or the public sector view the winners as a really important set of ideas that can fill this financing gap. These ideas have to address the specific financing charge in emerging markets. It's all about globalizing climate finance. In the Paris Agreement context, that is a crucial political issue."
However, the winners don't just get visibility. They also receive analytical support from the Lab's secretariat, according to Vikram Widge, head of climate finance and policy at International Finance Corporation.
Widge said the lab helps winners "refine their value proposition, do some early market and investor sounding, incorporate this into a more viable proposition, and figure out what issues have needed more attention."
The lab may drop projects if they encounter unresolvable issues. 
In contrast, Widge said, FiRe has a heavier business development emphasis. "The intention of the FiRe awards was to help proposals that are likely to already be commercial, but need refining to reach that potential. They work with coaches who help them refine the pitch as well as the business proposition."
While the lab focuses on emerging markets, FiRe supports innovation in any market. It also uses less analytical support from the secretariat.
Its ideas, Widge said, "could be an early-stage pilot – or an enterprise that has already demonstrated that it's innovating and has the ability to catalyze more capital or attract more interest from investors."
FiRe's ideas tend to use private finance to a greater extent than the lab's do because they are more developed and are sometimes in markets where more resources are available.
BNEF created FiRe with the intention of generating interest and new ideas for clean energy finance.
The lab was created collaboratively by the United States, the United Kingdom, and Germany.
The Lab's Award Winners
Cloud Forest Blue Energy Mechanism is an unusual approach to monetizing ecosystem services.

"Trying to value natural capital has its challenges," Widge said. The project proposes to use forest conservation to yield improved water flows for downstream hydropower operators. The lab plans to help with the analysis to evaluate how the project could be financed and scaled.
 
Renewable Energy Scale-Up Facility (RESF) is designed to help small developers grow their pipeline of renewable energy projects.

"The proposal is to have potential investors purchase an option to take equity in various projects once they are more developed." Widge said. "That option premium, once collected together, allows them to develop and advance through the early stages of their projects. At a later stage, the investors can exercise their options and translate the results into a pre-agreed amount of equity – or forgo it, depending on how the projects evolve." Their decisions would depend on their risk criteria and diversification needs.
 
CRAFT addresses adaptation at a large scale. This challenging project required refining and was not accepted the first time it was submitted last year. It is now likely to achieve significant leverage of public funding, Widge said. Then, it can shift into full private financing.

"Adaptation is a very challenging area for private investment," Widge said.
The FiRe Award Finalists
Electric Bus Battery Service Agreement involves financing battery power for electric public transportation. Widge said this is "attractive as a business proposition for municipalities."

"It's a financing model that allows the electric buses to become competitive," Widge said. "Even without monetizing the environmental savings, you save on the fuel over time."
 
Online Financing of Clean Energy Projects matches investors and projects. "What was attractive was an ability for clean energy developers to reduce their transaction costs," Widge said.

This project is based in the United States. Because its model relies on shared databases, it may not work well in some developing nations. "The data are just not there," Widge said. "As long as you have the metrics and you are able to score projects on those metrics, you can effectively get a quicker, faster evaluation of the impact and risk."

Vetting data in this context involves dozens of metrics. The projects with more significant flaws are removed. The ones that pass

 

are available to investors and bankers.

 



"You can reduce the cost to the developer and to the financier and ultimately raise visibility," Widge said. "It increases the general pipeline for clean energy projects."
 
Solar Agro-Processing Power Stations are intended to be sited in developing nations. They can be used for shelling corn, grinding flour, husking rice, or powering water pumps. They do not require batteries. They are intended to conserve labor and fuel.

"For alternative energy access to be meaningful, you need productive power," Widge said. "You need solar to be available in a way that allows you to generate income from it. The proposal here is to effectively provide power for agricultural-related processing. This should free up a lot of time for the women of the household to be able to do other productive things."
 
Global Fleet of Modular Megawatt-Scale Solar provides transitional service via mini-grids that rural communities can use for electricity until the grids are constructed. Once the grid is built, this portable solar plant can be moved elsewhere. The business model for this project is still being developed.

"You can think of it as a pre-grid service," Widge said. "People are concerned about investing in a long-term 15-20-year solar plant in a village that may be electrified in the next five years."
Join our LinkedIn group to discuss this article. You may also email the author directly using our contact form.