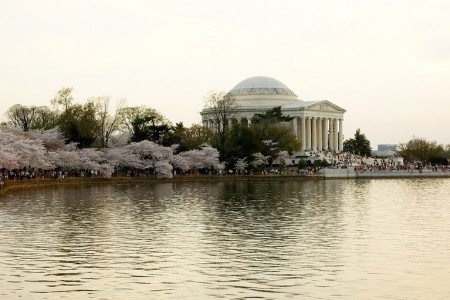 The presidential election of Donald Trump complicates the potential of the United States Act (H.R. 5802, S. 3382). The act, sponsored by Senator Chris Murphy (D-CT) and Representative and Senator-Elect Chris Van Hollen (D-MD), is intended to offer additional financial structures to deploy clean energy and energy efficiency across the nation in the face of climate change.
The act would create a new federal entity that would provide funds to state green banks through the issuance of green bonds. Initially, $10,000,000 of these bonds would be issued, though the act would allow for up to $50,000,000 of bonds to be outstanding at any one time. Funds from the bond issuances would then be available to state green banks or similar organizations through loans and other lending vehicles, according to the current wording of the bill.
The Connecticut is often cited as an example of the kind of success story that the act's sponsors hope will develop in other states via access to capital through a national green bank. The Connecticut bank, created in 2011, is a quasi-public agency that develops innovative programs to finance and support green energy investment.
The bank offers financing for solar loans and leases, residential and commercial energy efficiency, and a variety of other rebate and incentive programs. This suite of programs is widely viewed as a success. Examples of the impact include the bank's Residential Solar Investment Program, which is responsible for over 16,000 solar projects totaling 121 MW of clean energy generation, according to a program assessment conducted by The Cadmus Group.  
However, given Trump's skepticism of climate change, the future of the bill is unclear.
Trump has pledged to make infrastructure a cornerstone of his administration, prioritizing a modern and reliable electricity grid and other pressing domestic infrastructure needs. The Trump plan would direct $1 trillion of spending to prevent job loss that might otherwise result from deteriorating infrastructure, according to Trump's campaign positions.
During his acceptance speech, Trump said "We're going to rebuild our infrastructure, which will become, by the way, second to none – and we will put millions of our people to work as we rebuild it."
This focus on infrastructure as a way to maintain and drive job growth could be consistent with the work of green banks. This is particularly important in light of the fact that the University of Connecticut has calculated some Connecticut Green Bank programs create 40 jobs per MW of installed nameplate capacity.
Despite a potential alignment between Republican job creation priorities and the opportunity for green banks to drive job growth, Murphy foresaw opposition in an October interview, noting that the argument Republicans would make "is that the private market can fill this gap adequately."
He said a 2015 policy disagreement between Republicans and Democrats was an example of another time that politicians have argued that government intervention was not appropriate. "I think you have to look to the debate over the import-export bank, where Republicans made the argument that public financing was not necessary in order to make these projects work," Murphy said.
As a counter to arguments that intervention is not needed, Murphy spoke of the "need [for] companies who are on the cutting edge of these technologies to explain to Republicans that there is not a private financing market right now for some of these [green] technologies, but there ultimately will be."
To further address concerns that government support could extend indefinitely, Murphy also said "Republicans need to know that this not a permanent subsidy, that this is a small bit of temporary financing help to get the private market to a place where they can do it on their own."
What remains to be seen is whether the Republicans stick to what Murphy described as the position that, "the underlying premise that we need green energy is wrong" or whether the Republican-led government will instead support the Green Bank Act in the hope that it can further drive an industry that the United States Department of Energy estimates now employs 2.5 million Americans.
Note: Bryan Garcia, Connecticut Green Bank's CEO, is on the Clean Energy Finance Forum advisory board.
Join our LinkedIn group to discuss this article. You may also email the author directly using our contact form.