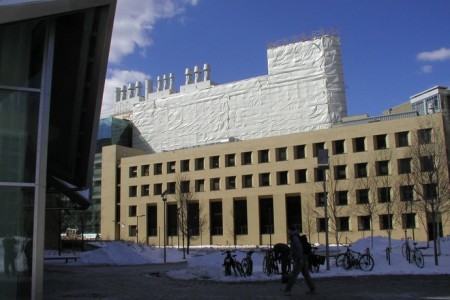 A July report by MIT Energy Initiative, "Venture Capital and Cleantech: The Wrong Model for Clean Energy Innovation," has compared the performance of venture capital (VC) in the software, medical and cleantech sectors. The results showed VC is not the right model for investments in the cleantech sector. Public funding is crucial at the beginning of projects.
Benjamin Gaddy, director of technology development at Clean Energy Trust and coauthor of the report, described the emergence of new class of tech entrepreneurs in an interview. He has a Ph.D. in Materials Science and Engineering and is pursuing an MBA at the University of Chicago.
Cleantech ventures of the past failed primarily due to their shortcomings in business development.
Have the entrepreneurs learned from their previous mistakes? How are they strategizing?
To deliver efficient technologies to the market, Gaddy said, scientists and engineers need to think of their research as a product and understand end users. Building corporate partnerships can wring out the supply chain inadequacies and enable acquisitions. It's also essential to strengthen the complementary infrastructure of incubators and accelerators to support the entrepreneurs.
What Is the History of VC Support for Cleantech?
In the past 20 years, venture capitalists have played a major role in the growth of the tech industry and overall economy. By identifying good ideas, supporting teams, and providing crucial early-stage capital, they have been a pillar in the world of entrepreneurship.
Towards the end of the technology wave, VC investors began to anticipate that cleantech would witness a similar phenomenon. Growing awareness of climate change and soaring oil prices in 2008 seemed to prepare fertile ground for the growth of clean energy technologies.
Between 2006 and 2011, the MIT report said, VCs invested over $25 billion in cleantech firms. But most of the investments provided dismal returns. Soon, the VC investors retreated from cleantech. Funding dried up.
What Went Wrong?
The first round of investments by VCs into cleantech ventures was a mismatch of expectations from both ends. From their experience in software and semiconductor industries, VCs were adept with low-CapEx, fast-growth business models.
In contrast, cleantech businesses are often high-CapEx models involving new hardware technologies and/or large manufacturing components, according to the report.
Cleantech ventures, unlike software, have a longer timeframe of growth, an underdeveloped supply chain, and an immature acquisition space, Gaddy said.
A better understanding of these aspects by both investors and entrepreneurs could have yielded better outcomes.
Nevertheless, the industry is learning from its experiences, so maybe it is too early to say what the outcome will be.
One response to increasing oil prices and anticipation of reforms in the energy industry was increased investment in cleantech sector by the VCs. Another competitive response by the energy industry was fracking and cheap Chinese solar.
Investors who placed their bets on latter reaped profits. Meanwhile, Gaddy said, the VCs looking to disrupt the energy sector by supporting new clean technologies faced a setback.
What Are the New Investment Vehicles?
In response to this setback, new models beyond VC are emerging in the financial industry. Often, institutional investors have longer investment horizons. These are more effective because they are aligned with the nature of the cleantech industry.
Despite their lack of experience in technology investments, Gaddy said, a number of foundations, family offices, and pension funds are looking to invest directly.
Many partnerships have emerged to divide the costs of building in-house investment evaluation capacity, according to Gaddy. One such organization, Creo Syndicate, has dedicated $2 billion over the next five years for companies with missions relating to energy and environment.
Last year, Gaddy said, 27 ultra-high-net-worth investors, including Bill Gates, formed the Breakthrough Energy Coalition to support cleantech ventures as part of a larger climate-finance strategy.
Innovative consulting houses like Prime Coalition have emerged to provide investment analysis to foundations.
Another alternative is the family-office-backed VC fund, Gaddy said. This structure is similar to a conventional structure of General Partners (GPs) and Limited Partners (LPs).
Owing to a steady committed stream of investment capital, the incentive structure of such funds works well with cleantech ventures, Gaddy said. Yet there remains immense scope for new types of investment vehicles with longer time horizons and mission-based investment strategies.
What Is the Role of Public Investment?
The MIT paper asserts that public funding into early-stage tech R&D is necessary but not adequate. It pushes for increased public spending in cleantech via programs such as ARPA-E and DOE's Loan Program office.
ARPA-E is an R&D grant program for advanced energy technologies similar to the previously successful program DARPA. Several common technologies of today, such as Internet, GPS, and cloud computing, have trickled down to public sphere from defense research commissioned by DARPA.
Later in the technology development lifecycle, DOE provides low-interest credit under its loan program, Gaddy said. This provides crucial working capital to pre-commercial technologies that have yet to obtain traction from VCs.
Thus, according to Gaddy, increased survival of early-stage business ideas also increases betting opportunities for venture capitalists. The primary scope for private investors in this sector is to assist in the go-to-market process.
Public funding has been and needs to continue to be the main vehicle to assist ideas in their origination phase, Gaddy said.
What Might the Next Five Years Bring?
Our run-up to the first cleantech bubble was accompanied by relatively lower attention to climate change and a lower entrenchment of digital economy.
Today, the global reality of climate change is making its way to headlines, billboards, and Leonardo Di Caprio movies. In response to evolving public opinion, customer behavior, and global politics are shifting.
What we are witnessing today is a race between amplifying environmental problems and cleantech developments that have the potential to resolve them.
As of October 2016, 78 nations including the United States, China and India have ratified the Paris Agreement. This agreement is diverting over $3.4 trillion worth of assets away from fossil fuels and into cleantech and climate activities. However, many stakeholders are uncertain about our prospect of meeting the temperature rise targets set by the agreement –and are even more alarmed by potential doubts in the United States to honor the agreement.
Gaddy said smart policies, creative financing, and innovative clean technologies can pave the way to a secure future.
Join our LinkedIn group to discuss this article. You may also email the author directly using our contact form.