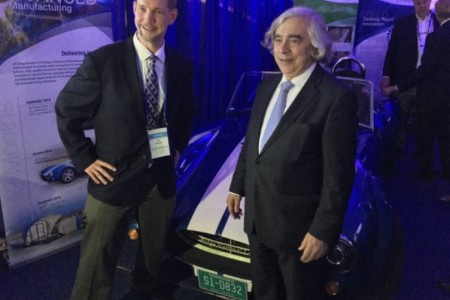 Some of the high points of CEM7, a global clean-energy conference that took place in San Francisco on June 1-2, occurred when speakers took a stand to motivate their audience to accelerate the momentum of the energy transition away from fossil fuels.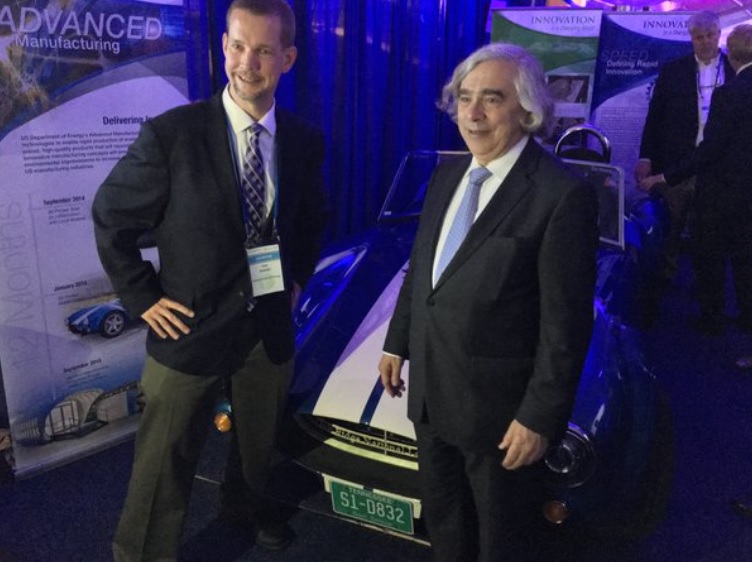 Decision makers face flagging hopes for staying on the initial timeline for the Paris Agreement's proposed ramp-up in global climate finance. However, they said we still need to move forward as rapidly as possible.
Fatih Birol, executive director of the International Energy Agency, said the current transition plan relies heavily on solar power, wind energy, and energy efficiency – with a lesser focus on nuclear power, carbon capture and storage, and natural gas.
Firing up the engine of innovation could transform our energy use globally, some speakers said. New technologies for air conditioners and electric vehicles can help markets shift into more sustainable trajectories.
The in-depth quotes below show the intense determination of the speakers. (Their length and sequence has been edited by Clean Energy Finance Forum.)
President Barack Obama: We're setting new records when it comes to global temperatures. The urgency of this threat keeps growing.
We have to accelerate our transition to the clean energy economy of tomorrow. We have to do more together.
The Paris Agreement has to enter into force as soon as possible.
There's only one way to solve a problem that faces all of us: that's working together.
Governor Jerry Brown (D-CA): Even today, this is not news. The end of the world is not news.
I gave many speeches with climate change and newspaper men were in the audience. They wouldn't report it. We've got to make non-news news.
This is still a side issue when you compare this with things people are talking about. When you add up the digital stream, the climate piece is infinitesimal.
The insistence of the immediate blots out the real clarity about the future. Somehow, the collective imagination of people, particularly leaders, has to be able to envision the future, bring it forward and act on it. That's the challenge of this ministerial.
It's not armies coming over the horizon.
Committing billions or trillions in capital requires a political commitment that doesn't exist yet. We are not there yet. The political mind is not there yet.
I hope you have a good day, but don't be complacent. You don't have it handled and I don't. Let's move forward with confidence, exuberance, and zest for tackling the biggest challenge mankind has really faced.
Fatih Birol, executive director of the International Energy Agency: If you look at the last three decades, economic growth and [carbon] emissions were growing hand in hand. In 2014 and 2015, global economy grew about three percent and emissions did not.
We saw a divorce between economic growth and emissions. I would say this was a happy divorce.
Another important innovation that came from Paris was that [we saw] acceleration of innovation is critical if you want to reach our climate target.
We have now exceeded the 1-million-electric-vehicle mark globally, which is excellent news.
We've had an excellent year for wind and solar globally. But we are lagging behind.
A big chunk – about 70 percent – of emissions comes from cities worldwide. Emerging countries and cities play a critical role.
More than 50 percent of all new buildings built in the next 35 years will be in the developing world. What kinds of building codes they will apply will be critical.
80 percent of all air conditioners today are manufactured in Asia.
This is time for a coalition. As the International Energy Agency, we are ready to work with everybody here.
Harsh Vardan, minister, India's Ministry of Science and Technology and Ministry of Earth Sciences: Narendra Modi is a very passionate supporter [of clean energy in India].
The two critical issues that are being discussed are the Advanced Cooling Challenge and the lighting. There is a huge potential for energy-efficiency improvements.
In India, cooling is 40-60 percent of the summer peak load. Air-conditioner use is growing rapidly. The room air-conditioner market has grown at a 12.9 percent CAGR from 2005 to 2013. Cooling products are primed for mass-market adoption.
[Our strategies include] labeling through regulation; using retailer-training programs; reducing taxes to reduce the price of air conditioners, emerging technologies and super-efficient air conditioners; and analyzing incentive options.
India has successfully implemented the world's largest LED lighting program, enhancing awareness and information. The Ujala program has distributed over 110.5 million LED bulbs, reducing GHG emissions by 31 tons of CO2. The program is expanding. Its goal is [to cut] 81 tons of GHG emissions by 2019. It is driving 12 percent of global LED demand at present.
We are replicating the LED model for other appliances.
Michael Liebreich, chairman of the advisory board and founder of Bloomberg New Energy Finance: Paris has given a sense of inevitability to the assault on the mountain. We've now reached base camp. Everything before that was getting to base camp. We're now ready for the assault on the summit.
Five years ago, I said, 'Don't believe it if anyone tells you renewable energy is expensive.'
Today, we're here in California, the home of innovation, the home of entrepreneurship. We've seen new interest from new players.
This is going really fast. By 2020, we think there will be around 100 million households with distributed generation.
Join our LinkedIn group to discuss this article. You may also email the author directly using our contact form.