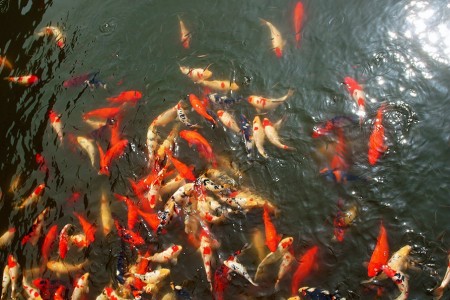 This announcement describes an event at Yale University.
How is China balancing renewable energy development with urbanization? On April 24, the Yale US-China Forum brought stakeholders from every sector together at Yale University to discuss China's clean energy future.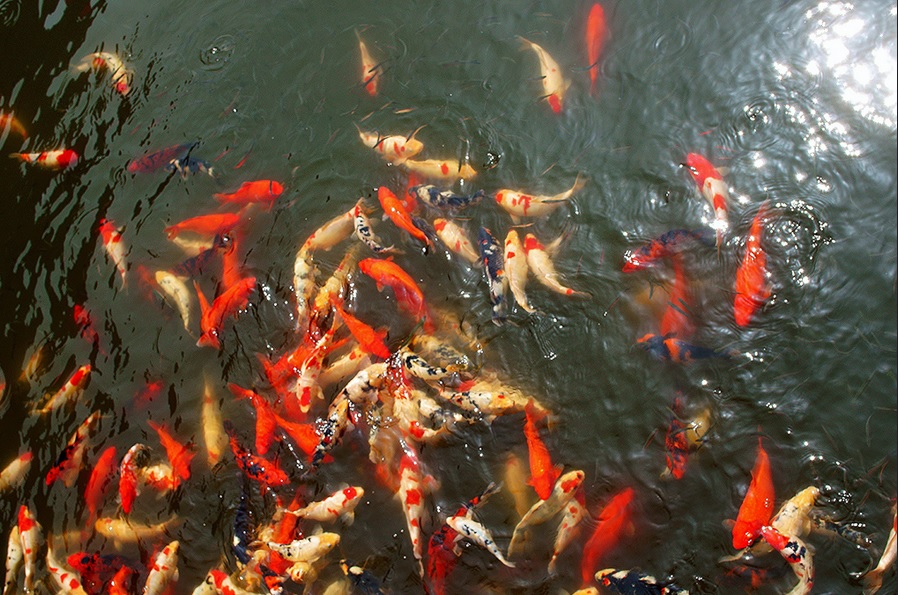 Within the state-controlled utility system it operates, China is expanding the footprint of renewable energy so it can reach its climate goals. There are many doubts on the horizon, since the country is undergoing massive shifts in its population and economy.
This event was co-organized by Association of Chinese Students and Scholars at Yale, Yale China Economic Forum, Greater China Club, and a number of student groups at the Yale School of Management and the Yale School of Forestry & Environmental Studies (which sponsors Clean Energy Finance Forum).
Overcoming Renewable-Energy Development Challenges in China
Is China serious about its commitment to the carbon reduction target stated in its Intended Nationally Determined Contribution (INDC)? Forum attendees discussed this question. The panel speakers generally agreed China is treating this commitment seriously.
Whether China can achieve the target and make a smooth transition will depend on multiple factors.  
Local governments need to be on board to bring in investment and enhance the regulation of carbon emissions.
The fossil fuel industry needs to be cooperative and not overuse its political power to impede the transition.
Collaborations with financial institutions such as multilateral development banks are fundamental to providing upfront capital and bringing the implementation to scale.
The evaluation system for local officials in China has moved away from being based on GDP growth to more holistic criteria, with environmental protection as a new element. This change can potentially be a key driver for accelerating this transition.
Standardization and data transparency are needed for assuring renewable products' performance and improvements.
Government support such as subsidies, tax reductions, and cap-and-trade programs will also play a major role.
High-level engagement among the National Development and Reform Commission (NDRC), the National Energy Administration (NEA), and the two major grid companies is crucial.
Innovative financing structures need to be in place for supporting green technology development in the energy sector.
Deciphering Differences in Urbanization and Energy Challenges between China and United States
China has been changing dramatically over the past few decades. Energy challenges, along with many other major forces such as population growth, GDP growth, rising income, and rapid urbanization, are driving these rapid shifts.
Seeing the big picture of the interactions and collaborations between these nations can help one envision the path to a clean-energy future in China.
Enabling successful collaborations between two of the largest economic entities in the world is never an easy task. The discussion during the forum started with recognizing the differences between many of the attitudes of these two economies.  
Unlike city development in the United States, the scale of urbanization in China is unprecedented in human history. 
"China has more than 100 cities with over one million people and each one of them is denser than the New York City," said Robert Mendelsohn, professor at the Yale University School of Management. 
High population concentration in cities drives energy demand up significantly and also creates air pollution problems because of the use of fossil fuel for power generation.
"Next-generation pollution control has to pay attention to where the pollution came from!" Mendelsohn said. 
China has come a long way during the past decade. It has set aggressive target for renewable energy in the coming years.
In March, the Chinese National Energy Administration (NEA) just announced its renewables quota, which requires that all main utility companies achieve a renewable-energy generation portfolio of no less than 9 percent by 2020 (hydroelectricity not included).
Outlining Past International Collaboration
Renewable energy is one way to make an enormous difference. United States-China's collaboration on renewable energy development can be traced back to 1992, when Barbara Finamore, Asia director and senior attorney at Nature Resources Defense Council, opened the first western NGO office in China. 
"That was the time when China first awakened to sustainable development," Finamore said. Her organization helped to develop China's Agenda 21.   
Since then, both nations have ramped up their efforts to support the development of renewable energy.
The collaboration brought attention from the world in November 2014 when President Xi Jingping and President Obama made a joint announcement on climate change. 
"Some developers are starting to implement power-purchase agreement (PPA) models. Urban Green Energy has formed a joint venture to deliver PPA packages in China. The first solar asset-backed securities (ABS) launched this year with Shenzhen Energy Group," said Tian Tian, international energy analyst at the Strategic Energy Analysis Center of National Renewable Energy Laboratory.
"NREL formed a collaboration with China PV Investment and Financing Alliance (CPVFA), with government guidance and industry support. Under the auspices of United States-China Renewable Energy Partnership (USCREP), NREL helped launch CPVFA and advised in standardizing PV contracts, building robust performance datasets, and establishing industry best practices in installation, operations and maintenance," Tian said.
According to Tian, "Engagement with financial institutions can decrease the perceived risk of solar projects as an asset class. A combination of all of the above elements can further open low-cost capital-market investment via innovative financial vehicles and create both investment and deployment opportunities for businesses in China."
Troels Beltoft, the managing partner of Beltoft & Company, said "There is very little that the United States and Europe can teach China in terms of policy instruments. However, there is great potential for cooperation to advance China's [renewable-energy] capabilities…. I can see potential business-to-business and business-to-government collaborations here."
Recognizing the Differences to Move This Collaboration Forward
Will these joint efforts bring the development to a new scale? If so, in what direction?
Isabel Hilton, editor of China Dialogue, expressed her concerns. "The United States is the wrong model. We should build Copenhagen, not Los Angeles."  
Many barriers are stopping the implementation of renewable energy projects in China. Hilton said these barriers include the mismatch between demand and the location of the power generation; a lack of policy and regulatory support for renewables to enter the grid; and issues with access to capital, power affordability, and institutional inertia.
A Different Energy Market
Fundamentally, the United States and Chinese energy markets are structured differently. There are many barriers to distributed generation solar deployment in China.
"These barriers include dense population and lack of rooftop space for the residential segment, lack of experience in implementing a lease or PPA model for distributed generation projects, long processing times for subsidy distribution due to un-streamlined interconnections, and a lack of financing options due to high risks," Tian said.
Government Policies and Structures
"The Chinese government is very good at developing long-term policies and executing those policies with a clear line of sight to its overall development agenda and objectives," Beltoft said. "The United States certainly is more market-driven, [but] unfortunately its federal regulatory environment is notoriously shortsighted."
"Thank goodness for the entrepreneurial spirit of American businesses as well as those select states that have taking a decisive leadership role while the federal government has failed," Beltoft said. 
Challenges in Renewable-Energy Financing
"The financing strategies are mainly driven by the Chinese government through state-owned enterprises, provincial-owned enterprises, and other investment entities," Beltoft said. "It is also very important to have strong incentives in place to motivate the grid to incorporate renewable energy."
The residential electricity tariffs are very cheap. With current pricing structure of electricity generation and distribution in China, residential rooftop solar in urban area hasn't been able to provide an economically attractive environment for potential investors. 
"In the United States, many of the distributed solar projects are bundled and securitized. They are sold as bonds like other commodities such as automobile loans or real estate mortgages," Beltoft said. "There is a lack of precedents for renewable energy ABS in China and a short history of ABS in other commodities."
The rooftop ownership problems certainly made it difficult to structure a deal, as most tenants only stay for a short period of time in one residence.
More importantly, quality variation and unstable performance discouraged customers to make the change to solar and left little motivation for investors to participate. 
Furthermore, the scale was too small and the installation cost was too high.  Even with the subsidy support from the central government, as well as provincial and city-level governments, it would still take the developers too long to get their investment back.
All these problems make the distributed solar system have a high risk of defaulting and jeopardize its speed of scaling up.
Join our LinkedIn group to discuss this article. You may also email the author directly using our contact form.