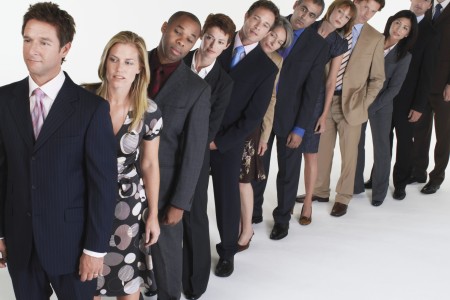 Commercial wind and solar developers looking to sign up for New Mexico's Renewable Energy (REPTC) in the near future will have to take a number and get in line. The program has been so popular that production tax credits for solar are maxed out through 2022. All of the available credits for wind are claimed from 2016-2020.
Clean Energy States Alliance hosted a webinar on Dec. 8 in which Erica Velarde, clean energy program manager for New Mexico's Energy Conservation and Management Division (ECMD), described the success of her state's tax credit to promote utility-scale wind and solar projects.
"In 2014, New Mexico's total renewable energy generation capacity hit one million kilowatts," Velarde said. "This huge milestone for renewable energy in New Mexico would not have been realized so rapidly without the Renewable Energy Production Tax Credit."
A Backlog of Projects
According to Velarde, 794 MW of wind capacity and 232 MW of solar capacity have been installed through 10 wind and 21 solar projects as a result of the REPTC.
More capacity is in the pipeline. Projects that comprise 712 MW of wind capacity and 65 MW of solar capacity are currently on the waitlist for the tax credit with applications under the ECMD's review.
There is a growing concern that such a backlog, combined with the tax credits reaching their cap, could dampen momentum in the growth of the renewable energy industry in the state. The New Mexico legislature capped the credit at 2,000,000 MWh of production per year for wind and at 500,000 MWh of production per year for solar. Solar projects hit the cap this year. Wind projects are projected to reach the cap in 2016.
Industry representatives are currently lobbying the legislature to increase the cap on the annual energy production available for the REPTC.
"Obviously, it is an issue," Velarde said. "We are hopeful that we will probably see an increase, or at least an attempt to increase the cap, in this next legislative session."
A Program Born from Maps
Prior to 2003, unreliable wind maps for New Mexico had hindered the potential for utility-scale investments and projects. Velarde pointed to the development of investor-grade wind maps as the key to the initial viability of the REPTC.
"Our wind maps are an amazing thing and have set us apart, I believe," Velarde said.
ECMD contracted a firm to develop investment-grade, reliable wind maps for New Mexico in 2003, which were updated in 2010.
"Developers and investors then became more comfortable in developing projects and proposing to our electricity utilities," Velarde said.
The ECMD-led efforts to improve New Mexico's wind maps soon transformed into a legislative initiative that was a collaboration of utilities, industry, and state government.
The REPTC passed in 2003 for wind and biomass projects and was updated in 2007 to include solar.
A Tax Break that Builds State Income
The REPTC provides a refundable 10-year tax credit to offset the corporate income tax of 1 cent per kilowatt-hour (kWh) for wind and between 1.5–4 cents per kWh for solar.
The program not only provides a tax break to wind and solar companies, but also generates income for New Mexico, as many of the wind and solar projects are sited and leased on state lands. The ECMD predicts lease revenue for the next 38 years from renewable energy and transmission projects may be $574 million.
To qualify for the REPTC, an energy generator must produce a minimum of 1 MW. This targets commercial wind and solar entities. Velarde said New Mexico has separate tax credits for residential-scale installations.
A Potential National Model
Other states, including Arizona, have followed New Mexico's lead. Arizona established a renewable energy production tax credit of its own in 2010. Arizona's program is identical to New Mexico's in most respects, though the energy generation minimum for any given project is higher – 5 MW.
Velarde said the program could serve as a model that could be tailored to fit the needs of other states. But she said she was unaware of whether other states were thinking of setting up similar programs.
The success of New Mexico's REPTC over the past decade was recognized recently with a 2014 State Leadership in Clean Energy Award from the Clean Energy States Alliance. The REPTC was one of eight state and municipal programs given awards for accelerating the adoption of clean energy technologies and strengthening clean energy markets.
You may email the authors of any of the Clean Energy Finance Forum's articles via our contact form. Correction: The spelling of an acronym was edited on Jan. 20, 2015.