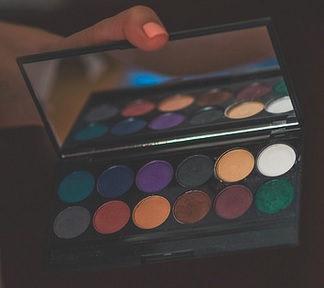 Beauty and nature are closely interlinked. But what will it take to make cosmetics production green? In this Q&A, Clean Energy Finance Forum explores how global beauty companies are embracing sustainability. This industry is making intensive use of solar power and energy efficiency – and directing corporate financing in that direction.
Describing the business case for sustainable cosmetics-manufacturing processes, Jonathan Morris, advisory services manager at Business for Social Responsibility (BSR), explained current trends in packaging and energy.
CEFF: The beauty industry is a matrix of business divisions: marketing, supply chain, procurement, research and innovation, finance, product development, and so forth. Which practices, in your opinion, most negatively impact the environment? What are some specific strategies companies are undertaking to mitigate their environmental footprints?
Morris: A way to think about any business is through its entire value chain – upstream and downstream. And how to close the loop. In beauty, upstream activities account for over 60 percent of the overall environmental impact.
Raw material, chemical and package production (using glass, plastics and metals) and land and water usage yield the highest carbon footprints. A huge opportunity lies in addressing these negative upstream effects. Think about the magnitude of impact mica and palm oil, ingredients frequently used in the industry, have on clearing forests.
Some sustainability practices have become standard – for example, improved packaging with higher recyclability, reduced materials, and post-consumer recycled plastic (PCR).
In my experience, companies prioritize different segments of the value chain. International Flavors and Fragrances (IFF) is a pioneer in green chemistry. S.C. Johnson is focusing on reformulations. Estée Lauder is mitigating environmental hotspots in its upstream activities. Burt's Bees, a subsidiary of The Clorox Company, champions packaging by using PCR, educating customers on recyclability, and partnering with the Sustainable Packaging Coalition.
CEFF: How does energy efficiency play a role in the beauty industry? What types of renewable energies are deployed?
Morris: As a production-heavy industry, cosmetics [is an environment where] attention to energy use is imperative. We have reached a critical point at which renewable energies are at parity with or less expensive than fossil-fuel sources.
In the beauty industry, solar-powered plants and offices are becoming the norm.
Wind power, especially in production plants in remote locations, is also surging. Wind farms are installed in close proximity to plants because the energy needs to be consumed very quickly.
To overcome this hurdle, beauty companies are also investing in hydrogen fuel cells [so energy can] be stored off-grid and used later.
CEFF: How are sustainability projects financed? What collaborative initiatives do companies engage in with the government and NGOs?
Morris: Most sustainability initiatives are directly financed by internal departments.
Many companies are additionally working with NGOs, consultancies and municipalities to optimize collaborative benefits. BSR, for example, leads HERproject, a program that has empowered 500,000 low-income women across 14 countries working in global supply chains by bringing together global brands. Members include Kate Spade & Company, Samsung Electronics, Nordstrom Inc., and H&M.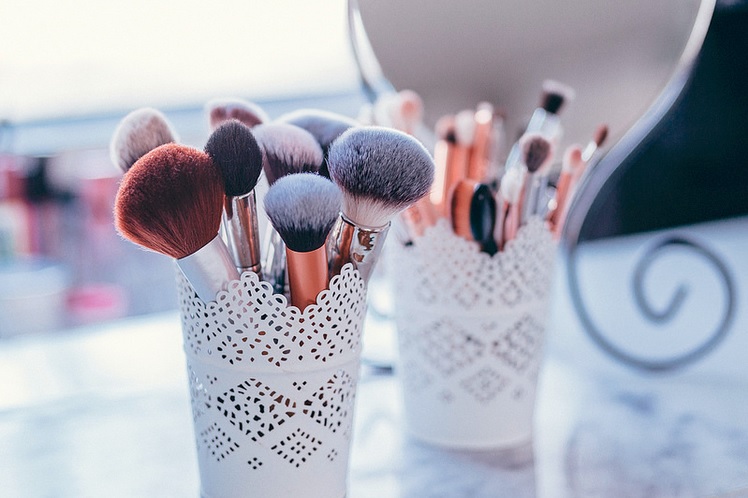 CEFF: What are some examples of cost savings coupled with environmental sustainability?
Morris: There are many mutually positive effects on cost and the environment. In reality, sustainability in beauty is already embedded into operations, but under different terms– quality control, supplier codes of conduct, and so forth.
The consumer-packaged-goods industry is a top consumer of paper, plastics and glass. By simply reducing the amount of packaging used, [companies purchase and produce fewer] pounds of materials. In turn, less is being thrown out. To achieve this, the silos across different departments must be broken. Packaging teams need to connect with purchasing teams, executive teams, and – of course – sustainability departments.
In terms of cost avoidance, European companies are a great example. The EU charges a "landfill levy" on municipal waste associated with the end-of-life of products, including collection and cleanup. If a company demonstrates improvements in operational efficiency – such as increasing speed on manufacturing lines – or introduces biodegradable materials, it can reduce or altogether avoid such fees.
CEFF: Products with "natural" and "sustainable" claims are emerging. Which certifications or seals of approval can help consumers make informed decisions?
Morris: In beauty, there's a fine line between greenwashing and credible claims - words like "natural" are not even regulated! In general, the deciding factors for purchase by consumers are price, aesthetic, brand, and sometimes an additional remark on packaging.
This is where certifications come in. A lot of work has been done to evaluate claims and certifications. Good Guide and Rank a Brand are notable. Similarly, many eco-labels are being scrutinized carefully. I would list Cradle to Cradle and Forest Stewardship Council (FSC) – and EcoCert in Europe.
Consumers are continuing to influence this space. According to Cone Communications, 87 percent of millennials would purchase products with an environmental or social benefit. But only 15 percent of Gen Z's trust claims that advertise on sustainability.
Transparency is important to consumers and companies are catching up quickly to that. Quality remains the bottom line. No matter how eco-friendly a product is, consumers will only buy it if it works!
CEFF: What are some tangible ways millennials can get involved in greening the beauty industry? What associations exist that address sustainable beauty?
Morris: The best way to make your mark is through direct experience – working for the beauty industry, getting close to executives, and changing it from the inside out.
Indirectly, you can vote with your dollars! You can influence companies to become more sustainable by being a filter through your purchasing habits.
Finally, sustainable beauty and consumer packaged goods in general are prevalent themes at many conferences – the Sustainable Cosmetics Summit, Sustainable Brands, BSR Conference, and Green Chemistry conference, to name a few.
Note: This article was edited on 8/30/2017 to focus solely on BSR.
Join our LinkedIn group to discuss this article. You may also email the author directly using our contact form.