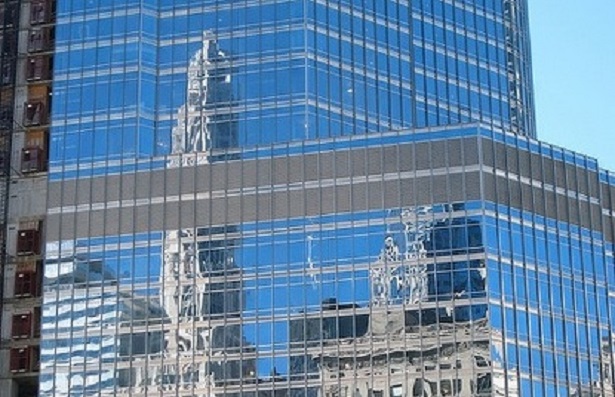 What kept Governor Rick Snyder (R-Mich.) up all night in December? According to Katie Trachsel, manager of the Michigan Renewable Energy Certification System (MIRECS) program, it was the passage of two pieces of legislation that transformed the state's renewable-energy laws, encouraged energy efficiency, and reshaped utility regulation.
Meanwhile, Illinois rolled out its new renewable portfolio standard (RPS). Brian Granahan, chief counsel at Illinois Power Agency, said the RPS was designed to resolve a confusing set of policies. The new goals are clearer and easier to follow than the previous ones.
In a webinar hosted by Clean Energy States Alliance on March 10, "Implementing Expanded RPSs in Illinois and Michigan," Trachsel and Granahan said exciting changes are underway.
In both states, previous RPS laws and related policies were revised in December. The changes will take effect in 2017.
Michigan
With many considerations in the balance, the passage of the two acts in Michigan was suspenseful, Trachsel said. "Many in the state doubted the energy package would become law."
Public Act 341 fundamentally reshaped Michigan's utility-regulation system. It abolished the state's public utilities commission and transferred its responsibilities to a newly created public service commission. It also regulated energy-efficiency programs, renewable-energy suppliers, and utility rate increases.
Public Act 342 requires certain electric service providers to offer renewable energy. It also requires electric and natural gas service providers to optimize energy use. In general, the act promotes energy efficiency. The act also sets up the framework for wind energy resource zones and creates a board to manage them. In addition, it outlines requirements for net metering.
In Michigan, decision makers frame energy efficiency as "energy waste reduction." Social science research by Robert Cialdini and Daniel Kahneman supports this. According to Cialdini, if energy is seen as a scarce and desirable resource, that will encourage its users to value it. Kahneman was one of the first researchers to observe that people worry about loss more than they seek gain.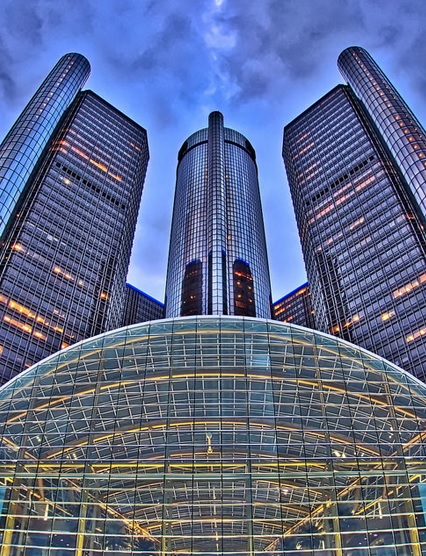 If other states began to refer to energy efficiency as "energy waste reduction," that might result in better environmental outcomes than are typical at present. Currently, energy efficiency is often sidelined in favor of other business priorities.
Trachsel said the renewable-energy target for electric providers in Michigan will ramp up gradually. In 2015, it was 10 percent. Starting in 2019, it will go up to 12.5 percent. Starting in 2021, it will go up to 15 percent. The target will end in 2022.
The overall target for the combination of renewable energy and energy efficiency is 35 percent, Trachsel said. This will include a broader range of technologies than some other states include. For example, advanced waste-to-energy conversion, steam technologies, and geothermal heat pumps will be taken into account.
Both acts passed on Dec. 15. They were approved on Dec. 21 after the governor's all-nighter. The legislation will take effect April 20.
Illinois
Pressure related to the phase-out of nuclear plants contributed to the legislative momentum of the new Illinois RPS. Initially, according to Granahan, the state considered proposals from Exelon, Commonwealth Edison, and the Illinois Clean Jobs Coalition.
Exelon owns six nuclear plants in the state, Granahan said. The company wanted to know what to do about its at-risk nuclear facilities.
Commonwealth Edison, which is owned by Exelon, proposed changes related to microgrids and electric vehicles, Granahan said. And Illinois Clean Jobs Coalition submitted a set of proposals, some of which related to a new RPS and recommended expanding renewable energy.
Public Act 99-0906 wrapped all of the solutions to these issues into one piece of legislation. It also addressed expanding smart grid technologies and including low-income communities.
The act was signed by Governor Bruce Rauner (R-Ill.) on Dec. 7 and will take effect on June 1.
The policy framework that existed in Illinois before Public Act 99-0906 divided the market into three categories, Granahan said. This was a complicated policy that held back development.
The first category was for retail customers. It had a target of 25 percent renewable energy by 2025 – with carve-outs for wind power, solar PV, and distributed generation. It had an annual planning and procurement process.
The second category was for Alternative Retail Electric Suppliers (ARES). This recommended up to 50 percent renewable energy, which would be self-procured by the suppliers. It was regulated and enforced by a separate organization.
The third category was for hourly pricing customers. These goals were managed by the utilities. They used the same annual planning and procurement process that the state had in place for the first market category.
Fusing these categories into one and applying one RPS to all of them is the innovation that Illinois undertook. Now, the 25 percent by 2025 goal is being applied across the board.
With these categories now joined, the state can streamline its process for introducing more solar and wind power.
The act also expanded the state's energy efficiency portfolio standard and created a new credit for distributed generation.
Join our LinkedIn group to discuss this article. You may also email the author directly using our contact form.