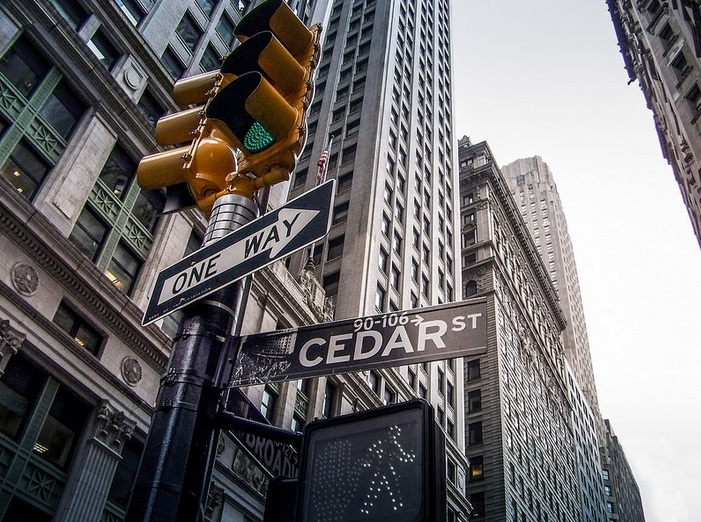 After continuously strengthening its ties since 2013, 100 Resilient Cities (100RC) is well on its way to facilitating a global practice of urban resilience. 100RC is a nonprofit supported by The Rockefeller Foundation.
100RC supports cities worldwide in reducing social, economic and physical pressure they experience on a citywide level and turning them into opportunities for their communities.
The NGO provides four core resources focused on:
enabling two years of funding for an assigned Chief Resilience Officer (CRO)
offering expert support to develop a robust resilience strategy
giving access to solutions, service providers, and partners who can help develop and implement the strategy
granting membership to a global network of cities that can learn from each other
A resilient city system that "responds to and adapts more readily to shocks and stresses" is reflective, resourceful, robust, redundant, inclusive, integrated and flexible, according to the City Resilience Framework handbook.
For a city to build a resilience strategy, three key elements are needed:
a framework to help identify the areas of concern and opportunity
access to a network that can provide solutions where current policy fails
creative solutions to address unique urban challenges.
Discussing Shared Obstacles and Similar Solutions
"The beauty or the challenge of working in our organization is that we realize cities have very much shared challenges," said Elizabeth Yee, vice president of city solutions at 100RC. "There is no city that is really unique."
Yee said 60-70 percent of the initial applications to 100RC included water as one of the primary shocks and stresses.
However, each city can have a different entry point to the resilience strategy. For example, health might be a significant challenge in a particular city.
The 100RC's City Resilience Framework (CRF) serves as tool to help create understanding and commitment to build a holistic system for resilience. According to the City Resilience Framework handbook, it provides "a lens to understand the complexity of cities and the drivers that contribute to their resilience."
By outlining four dimensions, each having individual drivers, the framework helps cities to identify critical areas of weakness and recognize possible actions for improvement.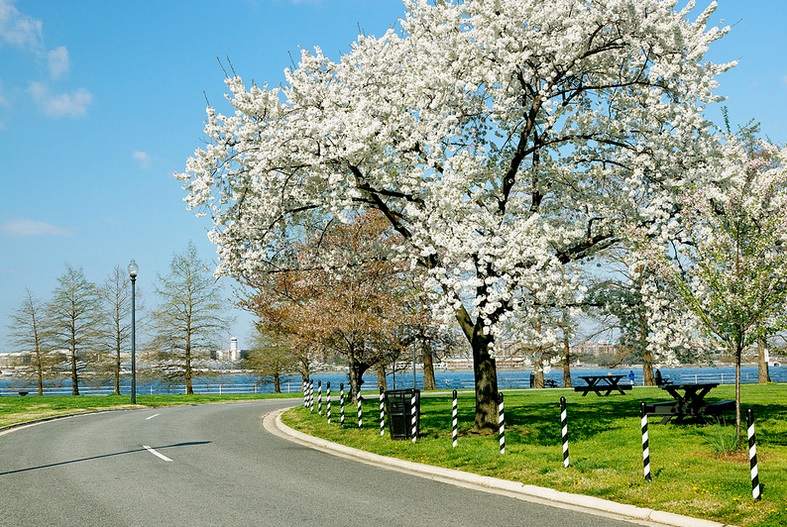 Creating Solutions where Policy Fails
Yet some cities do see specific individual challenges – mostly when a federal policy fails or perverse regulatory effects take place.
"One of the things we do see in the United States is challenges around the structure or lack of structure associated with the Federal Emergency Management Association's payment mechanism," Yee said. "It does not necessarily incentivize cities to act in the right way."
In such cases, by tapping into a strong network of partners, 100RC tries to understand how existing solutions can be leveraged and integrated to solve similar challenges within its network.
One example is the forest resilience impact bond, a project funded by the Rockefeller Foundation and spearheaded by Blue Forest Conservation and Encourage Capital. The bond deploys private capital to protect forests and communities in the western United States from catastrophic wild fires.
"Forest restoration allows to maximize resources for water coming from snow packs and reduce wild fires," Yee said. This is particularly important – especially on a city level – because it costs up to 40 percent more to put a fire out than to prevent it. Fires also cause other health and safety externalities that are not being quantified.
Social impact bonds, which are innovative public-private partnerships, have been recognized at 100RCs as important tools for cities to fund critical resilience initiatives that may otherwise not have been completed as a result of competing budget priorities.
In this context, 100RC has entered a strategic partnership with Social Finance, a NGO dedicated to mobilizing capital to drive social progress. They launched the "Resilience Pay for Success" initiative in 2015.
By drawing on lessons learned from an example launched in Peterborough, United Kingdom, to combat prison recidivism, the initiative provides guidance and support to cities in the United States that are seeking to explore social impact bonds.
Addressing Challenges Directly
By facing stormwater challenges or heat-island effects impacting vulnerable low-income communities, some cities have identified solutions for their resilience strategies. Consider the following three examples:
Boulder, Colorado: This city has a complex topography and natural climate variability that make it difficult to predict the timing of extreme weather events such as flash floods. Also, being an area that is very vulnerable to wild fires, Boulder sees that the global temperature rise poses an important threat.

In response to these problems, Boulder initiated a Greenways Program to restore riparian, floodplain and wetland habitat; enhance water quality; mitigate storm drainage and floods; protect cultural resources; provide recreation opportunities; and create bike routes.

Funded by the city's transportation fund, its stormwater-and-flood-control utility fund. and the state's lottery fund, with each contributing $105,000 annually, the program is maintained by the city.

New Orleans, Lousiana: In the wake of Hurricane Katrina, New Orleans has a tragic, first-hand experience reflecting the cost of natural disasters. For greater preparedness, the city has launched innovative financial instruments, including a property-assessed clean energy (PACE) program.

The program is voluntary and allows property owners to make energy efficiency improvements with little or no upfront costs. Loan repayments are paid as part of property tax bills for up to 20 years. PACE also allows lower individual liability and reduces the burden on public funds for disaster recovery.

New Orleans set up low-interest capital and a potential reduction in insurance premiums to serve as an incentive to invest in storm-resilience improvements such as elevation, floodproofing, storm shutters, and stormwater management features.

Melbourne, Australia: Melbourne's leaders identified that urban growth is putting its air and water resources at risk. New suburbs built on arable land create permeable hard soils, which increase the risk of flash floods. This problem is made worse by the lack of urban forest canopy.

Melbourne has local government areas that have the lowest urban tree canopy ratios in all of Australia. In response, the city set up an urban forest strategy to increase urban green spaces by 7.6 percent with the goal of improving ecosystem health and services such as urban cooling and flood mitigation.
All these examples are part of the individual city resilience strategies. "The chief resilience officers go through a very broad stakeholder analysis to help them understand exactly what the resilience challenges and opportunities are within their specific cities," Yee said.
"From there, they develop focus areas to help them get a deep dive into the opportunities and unpack what the resources that are needed are to execute and advance the work in their cities," Yee said.
Then, the strategies are released with the various projects outlined on a high level, where 100RC's partners can engage with the cities for implementation.
Developing Cities' Resilience
"We want to ensure that our cities are maximizing the value of resilience and engraining resilience principles into the design of their initiative and implementation," Yee said. "This way, they can maximize the resilience dividend."
By developing a city resilience index, 100RC hopes to be able to measure the evolution of resilience of individual metropolitan areas.
In response to a question about what next steps for 100RC are, Yee laughed. "I think the challenge of working with 100 cities is enough of a challenge for us. But it would be great to see the cities, after the two years of our Chief Resilience Officer funding, understand the value of these officers and the importance of enabling more resilient approaches so that they are able and motivated to do that work themselves."
Join our LinkedIn group to discuss this article. You may also email the author directly using our contact form.